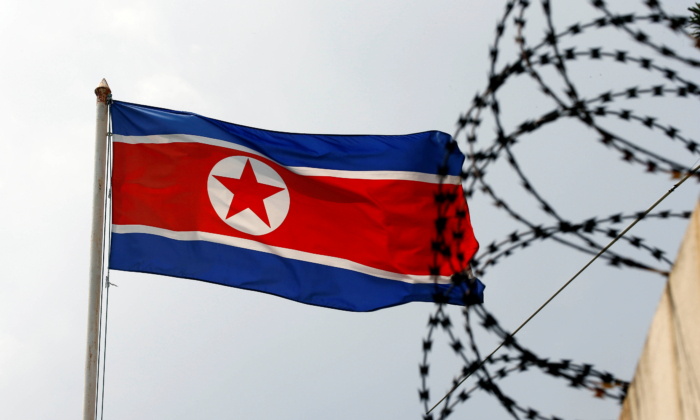 On March 9, 2017, the North Korean flag flutters next to a bellows-shaped wire fence at the North Korean embassy in Kuala Lumpur, Malaysia. (Edgar Su / Reuters)
According to observers, another missile was launched by the North Korean administration, making it the fourth test so far this month.
South Korean troops said an "unidentified projectile" had been launched into the Tokai region.
Local media reported that the Joint Chiefs of Staff (JCS) in the South confirmed the missile launch on Monday morning.
Meanwhile, the Japanese Coast Guard reported that the projectile could be a ballistic missile.
Pyongyang claimed that the two tests, January 5th and January 11th, were "hypersonic" missiles that could be maneuvered at high speeds after launch.
read more
North Korea may now have China's anti-ship ballistic missiles
China announces plans to upgrade nuclear weapons
With a series of inauguration, the U.S. President Joe Biden's administration will impose the first sanctions on Pyongyang on January 12, urging the UN Security Council to blacklist North Korean individuals and groups. did.
Reuters contributed to this report.