[ad_1]

Commentary
How is one of the amazing things about life during the war normal It could be for ordinary people.
Imagine living in Paris under German occupation for four years during World War II. A child was born and an old man died of natural causes. The teacher taught and the children went to school to learn. Shops, churches and offices remained open. In much of Paris, it was a business as usual.
Police controlled traffic and handed civil and criminal offenders to court, which brought them to court in the usual way. Even trains generally ran on time. Occupation army young soldiers sometimes dated lovely girls. Not surprisingly, some people are angry at the defeat of their own country, but they are usually dissatisfied when they maintain their feelings. Others were largely indifferent to their occupiers, or were sometimes reasonably properly treated.
So for the vast majority of people, life has been tolerable. But there was a point where you hit the wall. Civil disobedience of any kind was actually very dangerous if it had or could be interpreted as having a political taste.
Your life is at stake if you speak publicly against the German occupation, try to save your Jewish friends from deportation, or provide comfort or shelter to national enemies. there is a possibility. To make matters worse, the Germans showed a casual hit oramis attitude towards revenge. Some previously indifferent people can be randomly captured as hostages and shot in retaliation for the resistance's explosive behavior.
It must have felt as if two universes coexisted in the same space. You can live in a bubble for four years with reasonable comfort, buy, sell, eat, affection, play and listen to music, read (with a little discretion), and listen to the radio. But wrong moves can drive you into another universe.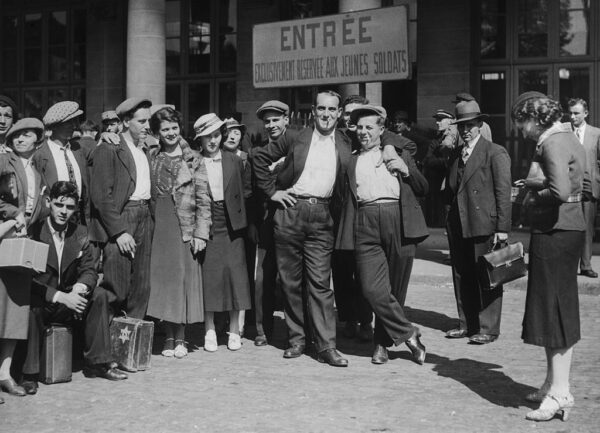 Where are you going with this?
It all started with a consideration of the so-called "cultural war". I talked to a friend who is planning a piece on the topic, and her reply was intriguing to me: "Does anyone care?" She has some influence on most people. Claimed not to have received. Don't worry.
With a little sadness, I realized she was right. These so-called wars played virtually no role in recent Australian elections. The terrible truth is that the cultural war is over, we have lost, and we are now living under occupation. Sure, there are some skirmishes in the fringe, and some rebellious souls trying to resist the intruder, but while such people are guilty of hate speech, love (it). Whatever it means) is explained to be important.
Most of us are happy to live our daily lives as if nothing had changed as usual. Children were born to us, and-what do you guess? -They are either girls or boys. As long as we leave such discriminatory words in our families, that's fine. Perhaps children make strange statements about the option of choosing their "gender" and do not complain about the school's efforts to incorporate the concept of sexual fluidity into sensitive adolescents. heart.
This kind of passive suppression can be difficult if you live in one of the smarter suburbs of the city. There, the awakening champion can be a little more aggressive, but the farther away you are from the big city, the more you stay under the awakened radar. Rural people generally believe that children are either male or female and are indisputable. After all, what would happen to our sheep, cattle and poultry industry if life wasn't that simple?
The child's sexual identity is just one of the issues that the occupying forces have a strong view on. There are many others. When it comes to sexual issues, is there nothing "normal" and do we have to accept that all kinds of behavior are equally legal?
Should I recognize indigenous predecessors at the beginning of every public conference or speech, even if the local tribe has been extinct for a long time?
Can we accept that the death toll of humans who are not yet born or are no longer needed is not morally constrained and is justified only by the convenience of those who are currently alive?
We are under the occupation of the enemy. Two things happen with this. First, the occupying forces will be increasingly frustrated by the destructive mischief in some pockets of resistance, strengthening their approach to enforcement and demanding more aggressive obedience to the new Orthodox. is. Like all other forms of tyranny, awakening cannot withstand even the dissent of silence and seeks to eradicate it.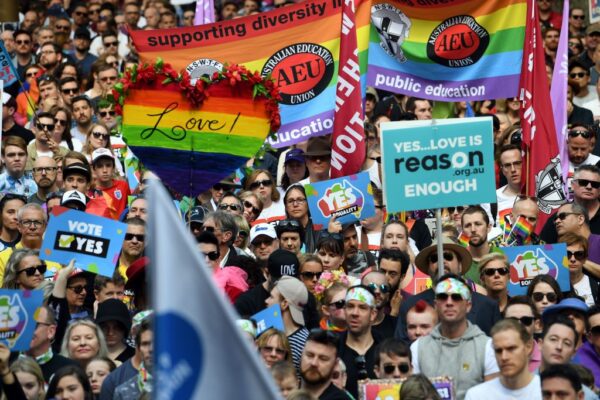 So what's the first taxi out of rank? Will it be banned on Australia Day? Or will the Aboriginal presumed name accelerate the move to rebrand towns and geographic features? Indeed, other perspectives on climate change and appropriate response to diseases such as COVID-19 are further limited.
School syllabuses are further extended in the direction of social reprogramming, resulting in lower standards of both science and literacy. English and history have been most severely affected, the latter has almost disappeared, and the former further limits the choice of materials acceptable for research.
Say goodbye to Shakespeare and many other great writers, especially white men. You can now use Linkedin to specify the desired pronoun. Maybe it will be forced soon!
But the other thing that certainly happens is that resistance spreads.
As oppression becomes more severe, the general public will become more and more aware of the huge and ever-expanding gap between awakened theory and reality.
When schools and universities lost track of our cultural heritage, small parent-controlled educational institutions often began to play that role, and the number of properly educated children was trained. Increases until you can actually make informed opinions that affect the thoughts of your fluffy friends.
It's a tired metaphor now, but despite the declaration, more and more people are finding that the emperor is no longer dressed.
The views expressed in this article are those of the author and do not necessarily reflect the views of The Epoch Times.
[ad_2]