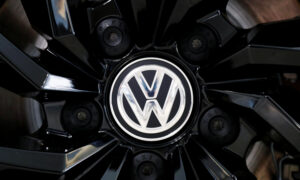 The Ohio Supreme Court paved the way for the state's Attorney General on Tuesday to proceed with a proceeding against Volkswagen AG over a "diesel gate" scandal and operation of emission control systems.
The court said the Federal Clean Air Act would not anticipate the state law allegations pursued by Ohio Attorney General Dave Yost or ban state surveillance after the vehicle or engine was sold. I have ruled 6-1.
"This is a major decision to ensure that Volkswagen will be held accountable," Yost said in a statement.
The VW said the decision could create "regulatory turmoil" and hamper the U.S. Environmental Protection Agency's ability to regulate emissions by empowering state and local governments, the highest in the United States. I promised to appeal to the court.
German carmakers agree to pay more than $ 25 billion in the U.S. for claims from owners, environmental regulators, states, and dealers, and buy back about 500,000 contaminated U.S. cars I offered.
VW admitted in 2015 that it secretly used illegal software to circumvent emission regulations, and in 2017 pleaded guilty to conspiracy and obstruction of justice.
In 2016, Ohio filed a proceeding accusing VW of fraudulently recalling and renewing diesel vehicles sold or leased in the state.
The judge said federal law preempted Ohio's allegations, but the Intermediate Court of Appeals revived the state's proceedings and urged VW to appeal.
In supporting the Court of Appeals' ruling, Judge Patrick Fisher anticipates Ohio's allegation that federal law violated the state's Air Pollution Control Act through tampering with post-sale vehicle emission control systems. He said it was not inconsistent or inconsistent.
He said it scared VW to be punished for "unfounded" compliance with Ohio law.
"There is no contradiction between relevant federal and state law and no obstacles to the purpose of Congress," Fisher wrote.
Judge Michael Donnelly disagreed, saying the case could theoretically result in more than $ 1 trillion.
Nate Raymond