Western Australia's (WA) economic vitality balances with the growing number of mining workers forced to become isolated due to the Omicron epidemic within the state.
Approximately 80 workers at the huge BHP Yandi iron ore mine in Pilbara have been quarantined and awaiting test results after being identified as close contact with another worker.
Cases were also recorded at the 29 Metals Golden Grove Copper and Zinc Mine near Yalgoo. The total number of active COVID-19 cases in the state is currently 155.
Western Australia has remained largely economically untouched since the outbreak of the CCP (Chinese Communist Party) virus, leaving almost every other state in Australia in a multi-billion dollar budget deficit. .. Western Australia was the only exception, with a surplus of $ 5.6 billion. Behind the rise in iron ore prices.
BHP confirmed on January 31 that a second case was recorded in relation to the first case and that the worker's test was positive but no symptoms were reported.
"On-site contact tracing and deep cleaning are ongoing, and as a precautionary measure, other close and casual contacts remain isolated," said a BHP spokesman.
"The health and well-being of our people is our number one priority and everyone affected is fully supported during the quarantine period."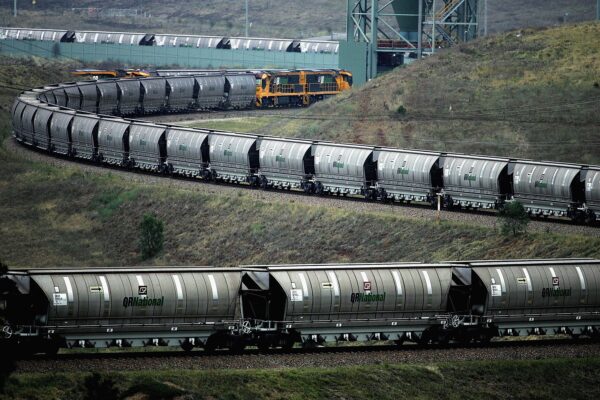 BHP had previously attempted to enforce company-wide vaccination requirements. This decision was considered by the Fair Labor Relations Commission to be neither legal nor rational and was subsequently overturned in December.
However, the mining sector in Western Australia is subject to state government vaccination and booster immunization obligations. That's more than 75% of Western Australia's workforce, or more than a million workers.
Infected workers currently have to spend 14 days in quarantine, but the WA Mineral Energy Council is calling for immediate submission of a high caseload plan to reduce this figure to 7 days.
The Government of Western Australia's high COVID case load setting, which begins when the state experiences a surge in cases, requires only one week of self-quarantine if there are no symptoms on day 7.
The new directive was issued after WA reversed its decision to reopen the interstate border set on February 5. WA Prime Minister Mark McGowan said the two vaccinations could virtually not protect against Omicron variants.
"Science shows that a person who has only been vaccinated twice with the COVID vaccine has only 4% protection against infection by the Omicron variant, while a third dose provides 64% protection against infection. "It will be done," McGowan said on January 20th.
read more
Strict border rules and restrictions allow top executives to flee Western Australia
According to McGowan, the goal was to increase the third vaccination rate to 80-90 percent or higher. Currently, 97.6% of Western Australia over the age of 12 receive only one dose, and 35.8% of people over the age of 16 receive a third dose.
For Western Australian unvaccinated residents, the Government of Western Australia bans admission to all hospitality and fitness facilities, not just events attended by more than 500 people.
The decision to close the border has also been criticized by business groups. Many speculate that this is due to a tense medical system that would not have been able to handle Omicron's hospitalization.
"The state took two years to prepare its health system to deal with the outbreak of COVID, which makes it appear unprepared to deal with the much milder Omicron variants. Questions arise about ", Head Chris Chance Tratton of Australian Industrial Group WA Said..