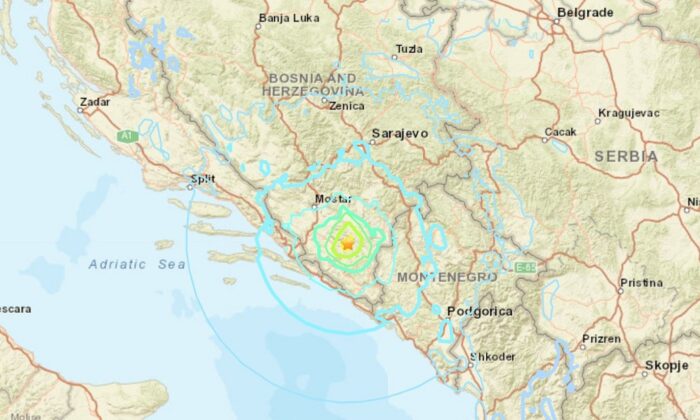 An earthquake map photograph of the earthquake that struck the Bosnia and Herzegovina region on April 22, 2022. (Screenshot via USGS / Epoch Times)
Sarajevo — A series of small aftershocks occurred on Saturday after a magnitude 5.6 earthquake struck southern Bosnia on Friday night, killing one and injuring several.
A 27-year-old woman was killed and others were injured when a rock crashed down a hill and struck Stolac's house. A nearby Mostar hospital reported admitting several people from the slightly injured area.
According to local authorities, no major damage has been reported from the earthquake.
The European-Mediterranean Seismological Center (EMSC), felt throughout Bosnia and in neighboring countries, previously stated that the magnitude of the quake was 6.0 and occurred at a depth of 2 km (1.2 miles).