Liberal MPs and several NDP MPs on October 26 voted in favor of the Bloc Quebec motion, which calls for Canada to cut ties with the British royal family.
The motion was defeated in the House of Commons on 26 October by a vote of 266 to 44, but won the support of Liberal MPs. Joël Lightbound, 10 NDP MPs, 1 Green MP, 1 Independent MP.
Sponsored by block leader Yves-François Blanchet, motion "Given that Canada is a democracy, [and] The House of Commons believes in the principle of equality for all, and has expressed a desire to sever ties between the Canadian state and the British monarchy. "
Blanche said question period He told the House of Commons on 25 October that his oath of allegiance to the monarchy, which all members of Parliament take upon taking office, was dishonest and "coerced."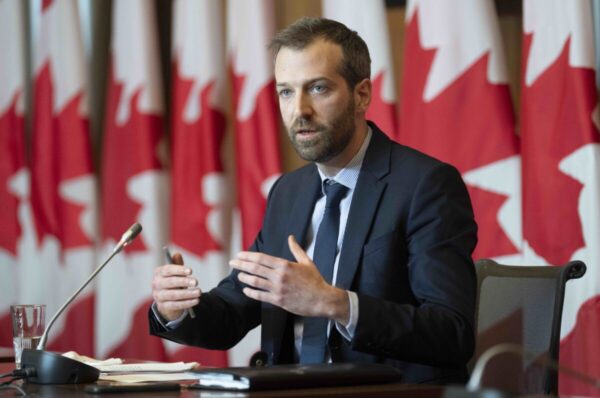 "It was a forced oath," he said, adding, "My heart wasn't there. It meant nothing.
"My only allegiance is to the people of Quebec and the nation of Quebec."
'constitutional monarchy'
Members of the Liberal Cabinet criticized Blanche's remarks, and Prime Minister Justin Trudeau said Quebec residents were worried about current inflation and the cost of living, but not the monarchy.
"Bloc Québecois is a surprise, a surprise. We want to open up the constitution," Trudeau said. "That's not what Quebecers and Canadians are worried about these days."
Canada's Heritage Minister Pablo Rodriguez said Blanchett's admission to being unfaithful to the oath raises other questions.
"If his oath was unfaithful, I wonder how many other times he's been unfaithful in this place," Rodriguez said.
Reporters asked Conservative MPs after Wednesday's questioning period if they thought the oath of allegiance to the British monarchy should remain obligatory for MPs.
"We are a constitutional monarchy" Said Conservative MP John Blassard. "That's how it is."
Conservative MP John Williamson said it was "absurd" for a bloc MP to accept a seat in the House of Commons in an election despite having no allegiance to the royal family.
"If they have any principles, they will win elections, do what they have done in other parliaments, and refuse to take seats," he said.
"They want the best of both worlds. They're trying to file their own case in Congress and then dismantle it."