Berlin — At a high school in Bremerhaven, a city in northern Germany, a school employee was seriously injured and a suspect was detained by a crossbow-wielding perpetrator in a Thursday attack, investigators said.
Police said at 9:15 am he was warned by a person who had enrolled in the port city of Lloyd High School and injured one with a weapon.
They said the suspected 21-year-old man was immediately detained near the school without showing resistance. The students stayed in the classroom while police searched the building. They evacuated around lunch break after investigators determined that there were no other perpetrators on the premises.
The injured woman was taken to the hospital and her life was still at stake, said prosecutor Oliver Constian.
The perpetrator used a crossbow and Constian said the weapon was found when he was detained, German news agency dpa reported. Investigators also confiscated an empty gun and two knives.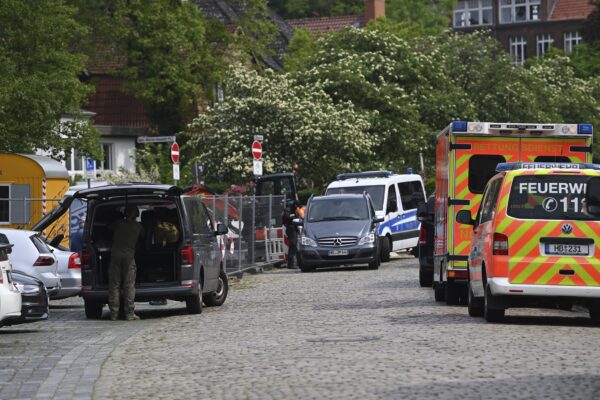 Studies to date have shown that "certain psychological tendencies may have contributed to the attack," Constian said. He added that investigators would work to determine if the suspect knew the victim. There were no immediate words about possible motives.
About 200 students attended school and the final exam was scheduled, dpa reported. At that time, it was not immediately clear how many teachers and other employees were on the premises.