[ad_1]

Australia's right-wing opposition leader Peter Dutton has backed Liberal Party deputy leader Tina McQueen, saying she shouldn't resign because of her controversial comments.
McQueen discussed the future of what is historically considered one of Australia's largest conservative parties at CPAC Australia last weekend.
She gave a positive view of the Liberal Party's defeat in May's federal elections, saying that some of the party's "left wing" could be replaced by "a good conservative candidate." said to mean
"The good thing about the last federal election is that a lot of lefties left, and we should be happy about that," McQueen said.
"The people I've been trying to get rid of for 10 years are gone and we need to be renewed with good conservative candidates."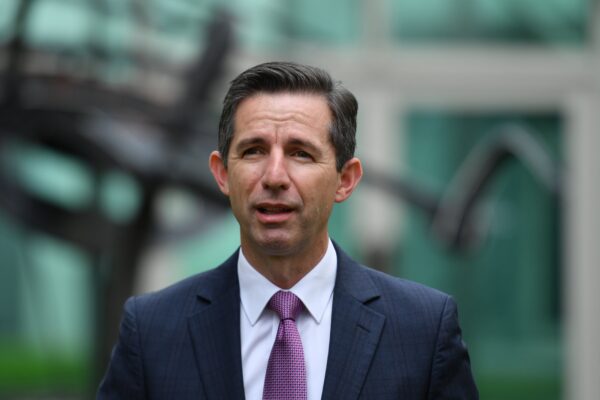 South Australian Senator Simon Birmingham, who served as a minister in the previous government and is considered moderate, branded her comments as offensive and disingenuous and called for her resignation.
Dutton disagreed with McQueen's comments, and although he had spoken to her about it, he did not tell her to go.
"She expressed her opinion but made a mistake. She made it clear that it would never happen again."
"There is a desire here to win the next election. We do it with discipline. We want people of diverse backgrounds and we want seats across the country."
Dutton did not comment on whether McQueen has apologized for his comments.
"I will not go into further internal matters," he said when asked. "Never say that again."
Shadow Treasurer Angus Taylor said the party did not need to get involved in a civil war between conservatives and progressives.
"What we have to do is get back to our core liberal values," he told Sky News.
By Dominic Giannini. Caden Pearson contributed to this report.
[ad_2]