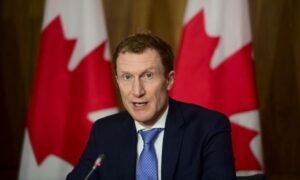 Ottawa-Indigenous Services Minister Mark Miller says his department will appeal a federal court ruling limiting the indigenous people's ability to postpone elections for chiefs and councils during the COVID-19 pandemic. ..
Last year, Indigenous Peoples Services of Canada developed a rule allowing the Indigenous Peoples Council to postpone elections and extend the terms of chiefs and councilors to prevent the spread of the new coronavirus.
According to Miller, this regulation helps avoid significant governance gaps that can be caused by indigenous peoples' inability to hold elections during a pandemic.
Earlier this month, a federal court ruled that some of the regulations related to custom election codes were invalid.
Between April 8, 2020 and March 22, 2021, 116 First Nations used the rules to postpone elections to avoid the outbreak of COVID-19.
At the same time, 36 indigenous peoples elected under the Indian Act, 15 under the Indigenous Peoples Election Act, and 65 based on community or customary processes.