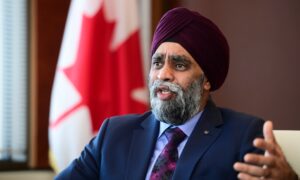 Ottawa — Canada has been fighting Iraq's Islamic State and Levant for another year.
Defense Minister Harjit Sajjan announced this afternoon that Canada will have up to 850 troops stationed in and around Iraq until March next year.
The extension will take place one day before the mission, which began in October 2014, is scheduled to end.
It is also in line with growing concern about Iran's impact on Iraq as Tehran supports a large number of Shiite militia groups.
These groups, which have significantly replaced ISIL as Iraq's main threat, have intensified their attacks on Western troops in recent months.
The Liberal government had previously set a military cap of 850 for missions a few years ago, but Canada slowly withdrew its troops from the region last year.
Sajan did not indicate if the drawdown would actually reverse, nor did he provide other details regarding the particular configuration of the mission, including special forces and military trainers.