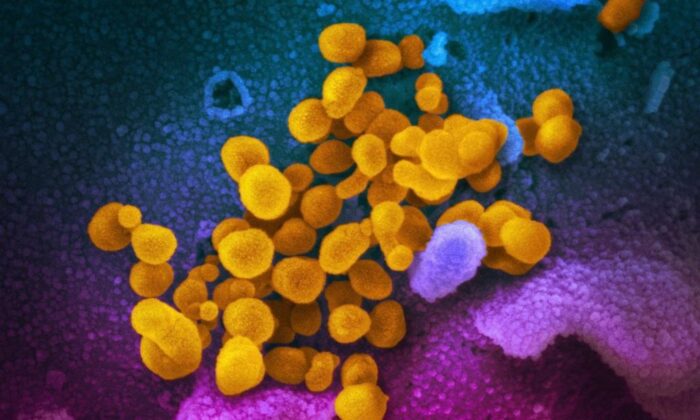 This dateless electron micrograph, made available by the National Institutes of Health in February 2020, shows the new yellow coronavirus SARS-CoV-2 emerging from the surface of cells cultured in the laboratory. I will. This virus, also known as 2019-nCoV, causes COVID-19. (NIAID-RML / AP / The Canadian Press)
Montreal — Health officials in the Montreal region have accused human error after nine intensive care COVID-19 patients were blocked from oxygen last spring and one died.
News about the incident at the Hospital Charles Lumoin in Longueuil, Queensland was first reported today by La Presse.
Health official spokesman Martine Lesage said in an email today that construction work last spring would require a temporary blockage of part of the hospital's medical gas network.
She says a misunderstanding of the gas network map led to the blockage of oxygen to the hospital's COVID-19 intensive care unit on June 5.
Maurice Leblanc, 71, has died, and eight other patients have recovered from the incident without serious consequences, Lesage said.
She says local health officials have issued recommendations aimed at preventing similar incidents from happening again.