Paid domestic violence leave is now available to millions of workers across Australia, but some workers will have to wait until August as new legislation comes into effect on February 1. I have to.
under new lawemployees of Australian companies with more than 15 employees will receive 10 days of paid family and domestic violence leave per year from 1 February.
The new arrangement replaces the existing five days of unpaid leave under the National Employment Standards.
Apart from full-time workers, the law also covers part-time and non-regular employees.
Workers can take time off to deal with the effects of family and domestic violence while still receiving the full wage rate they would otherwise have earned (including incentive-based payments and bonuses) .
Employee leave is renewed every 12 months and does not accumulate annually if not used.
Additionally, it does not appear on the employee's payslip to protect against other risks.
Small businesses (15 employees or less) have until August 1st to implement the changes. This means that unpaid leave is the only option for workers so far.
The government said at least 7 million employees working for large or medium-sized companies will be subject to the new law.
Response from Government and Business
At a meeting with union workers and supporters on January 31, Prime Minister Anthony Albanese said people hitherto subject to domestic violence must choose between paychecks and physical safety. said it was worth noting.
"Frankly, I wish this day never came, but it does." albanian he said.
"No woman should have to choose between work and personal safety.
"Let's hope that by introducing this measure, it will be used less and less in the future."
At the same time, the Prime Minister said that in order to tackle domestic violence, people need to open up and talk about the issue.
"So this is a policy about women and their children, but it's also about men. It's about changing behaviour. Sending that message," he said.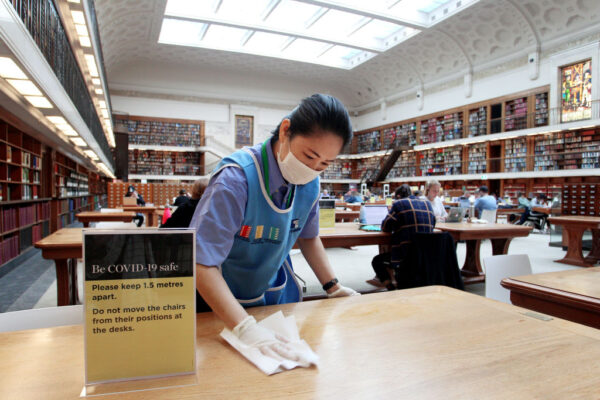 Workplace Relations Minister Tony Burke said worker safety was the reason the government included casuals and loading rates in the new measures.
"Usually we don't give casuals the right to take time off, but if we don't do this, whole segments of the workforce will have to choose between safety and pay." He said.
Meanwhile, the Australian Chamber of Commerce and Industry (ACCI), the country's largest business association, said it supported the government's new policy.
"ACCI supports family and domestic violence leave recognizing that employers want to help and support employees who are struggling with family and domestic violence." a spokesperson told the Epoch Times.
"Domestic violence and the scourge of domestic violence is a serious and pervasive social problem that requires a community-wide response."
At the same time, a spokesperson said the ACCI expects the law to have minimal impact on local businesses as many employers are already implementing paid domestic violence leave. .
State of domestic violence in Australia
A significant portion of the Australian population experiences domestic violence.
According to recent information Personal safety survey According to the Australian Bureau of Statistics, one in six Australian women, or 1.6 million, has experienced physical and/or sexual violence from a current or former partner since age 15.
While men are less likely to be identified as victims of domestic violence, approximately 1 in 16 Australian men, or 548,000, have been physically or sexually abused by a partner since the age of 15.
In addition, 1.2 million people, or 6.6% of the population, reported being beaten by another family member.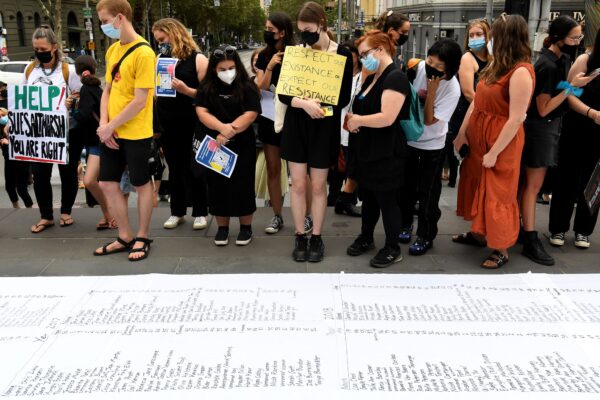 In the first 12 months of the COVID-19 pandemic, 9.6% of women reported experiencing physical violence from their partner, and 3.4% said they had experienced physical abuse for the first time.
About 42% of women feel that physical violence from their partner has increased in frequency or severity.
On the other hand, the study found that children are more vulnerable to domestic violence because the impacts and consequences of violence may be more severe or long-lasting for this population group.
About 1 in 14 Australians say they were physically abused by a family member when they were under 15, and 1 in 30 experienced sexual violence as a child.
When it comes to support services, only 28% of male victims sought help, advice, or support compared to 50% of females.
Australians seeking information and support regarding domestic violence can use the following contacts:
1800 Respect (1800 737 732)
Lifeline 13 11 14
beyond blue 1300 22 4636