U.S. House Speaker Nancy Pelosi (D.California) reaffirmed her support for Taiwan after returning from her Asian tour on Aug. He said he reacted like a child.
In an interview with NBC's Today program, Pelosi reiterated, "We cannot allow the Chinese government to isolate Taiwan." Pelosi was the highest-ranking U.S. government official in his 25 years to visit Taiwan during last week's trip to five Asian countries, which also included Singapore, Malaysia, South Korea and Japan.
The Chinese Communist regime in mainland China responded to Pelosi's historic visit with several days of aggressive live-fire military exercises in the waters around the autonomous democratic island of Taiwan.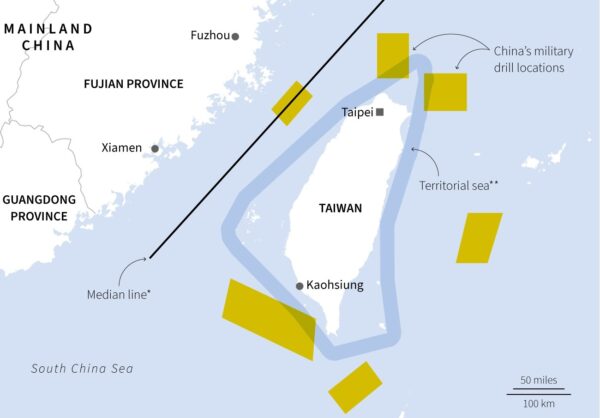 After the communists won the civil war in China in 1949 and established the communist People's Republic of China (PRC), the legitimate nationalist government, the Republic of China (Republic of China, 1911–present), withdrew to Taiwan. did.
The United States severed official diplomatic ties with Taiwan (ROC) in 1979 and established formal diplomatic ties with Beijing, but maintains unofficial ties with Taipei. The United States is obligated by federal law to ensure that Taiwan has all necessary means of self-defense.
"He's acting like a frightened bully."
The Chinese government claims sovereignty over the islands, has never ruled, and calls itself the sole leader of mainland China and Taiwan. A visit by a foreign government official to Taiwan is seen as a formal recognition of Taiwan's sovereignty. The Chinese administration has made several threats to dissuade Pelosi from visiting Taiwan.
When asked about China's aggressive response in an Aug. 9 interview with MSNBC's Morning Joe, Pelosi said of Xi Jinping: He's acting like a frightened bully. She added that Xi's current focus is on getting re-elected at the next CCP's national convention.
Pelosi also said on the Today show that Xi "has his own insecurities" and is not going to let him control the schedules of members of Congress in the United States. It was very productive because we met with the chairman and his parliamentarians, and as for Taiwan, we weren't going to take Taiwan off the list because the president of Taiwan invited us. We don't run a schedule," she stressed.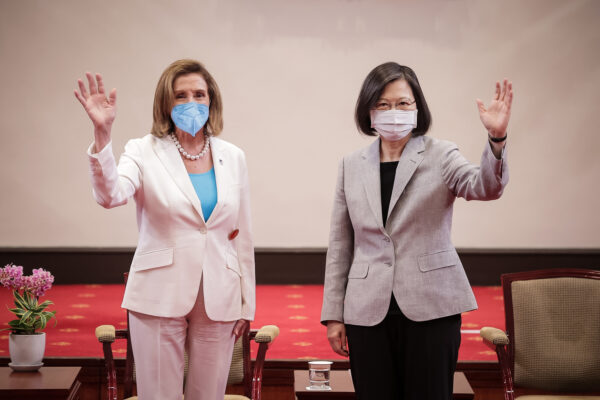 In evaluating her trip, Pelosi declared, "Yes, it was worth it." She added that she had received "overwhelming bipartisan support" for her visit to Taiwan.
Former U.S. Ambassador to the United Nations and potential 2024 Republican presidential candidate, Nikki Haley, expressed support for Pelosi's visit to Taiwan on August 7, saying, "Nancy Pelosi was right to go to Taiwan. I think," he told the media. She said the US should not give in to China's "tantrums" and criticized President Joe Biden for being less cooperative.