Labor leader Sir Keir Starmer plans to reform the way party leaders are elected, but faces severe resistance from the party's left, which could lead to a "civil war." It warns that there is.
The current "one member, one vote" system, introduced under former Labor leader Ed Miliband, is widely regarded as a key factor in Jeremy Corbyn's election as leader in 2015. I did. left.
Starmer proposed a return to the "electoral college" system of unions and affiliates, parliamentarians and party members, giving unions and parliamentarians a great say.
"Our current rules focus on our inner self and spend a lot of time talking to and talking to ourselves, weakening our ties with our union," he said. Said. "If you're serious about winning the next election, these are two things you have to change."
A Labor spokesman said Wednesday that the planned reforms were about turning the party's focus "outward."
"It's about changing the culture within the party, seeing if it's in our policy measures, in the votes that trigger parliamentarians, or in the way we choose leaders. It's in the situation. It's in focus so you can see that it's facing outwards rather than inward, "said the spokesman.
However, leftists have accused Starmer of attacking the "democratic rights" of party members.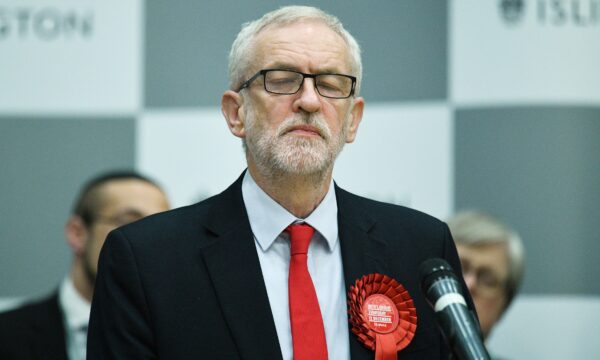 Former leader Jeremy Corbyn, who was suspended from the Parliamentary Labor Party on suspicion of anti-Semitism, said: Third, it would be very undemocratic. "
"It's time to stop attacking the democratic rights of Labor members and fight the Tories," he said.
The momentum campaign group, born of the support of Prime Minister Corbyn, said it "indicates the beginning of a party civil war" when trying to change the rules at a party convention starting later this week.
Momentum Vice-Chair Callum Bell said: Meetings get very messy and very fast. And I don't know who will be at the top. "
Despite trying to present a change in the rules to raise the voice of the union, Starmer also faces resistance from senior executives, including Unite General Secretary Sharon Graham.
PA contributed to this report.