California-based eco-modernist Michael Shellenberger says the collapse of Australia's largest plastic bag recycling program is due to the plastic being unrecyclable and often shipped to poorer countries where it risks being dumped into the ocean. was expected.
It turns out that the REDcycle team stockpiled millions of soft plastics instead of recycling them, including millions of soft plastics (grocery bags, bubble wrap, snack food wrappers, squeeze pouches, etc.) became.
The company has announced that its recycling program for plastic bags used by major Australian supermarkets Woolworths and Coles will be temporarily discontinued, and from 9 November they will no longer be able to accept and process soft plastics.
It attributes several "unexpected challenges" to the closure, including a 350% increase in collections since 2019, the pandemic and a massive fire at a factory outside Melbourne in June.
The company said it plans to continue to store current soft plastics at a "great personal expense" until other processing solutions can be found.
"The REDcycle team has made the undesirable but necessary decision to store materials for the short term. Potential new opportunities are presented every day, but it will take time to become operational," the company said. said in a statement.
"You just put plastic in the trash. It's not recycled."
Shellenberger responded to Australia's recycling revelation on his Twitter.
"People think plastic should be recycled, but it shouldn't. Yes, use aluminum, tin, paper, glass. But plastic should be landfilled or incinerated," Shellenberger said. is writing
"Plastic for recycling is either secretly stockpiled or sent to poor countries and ends up in the ocean."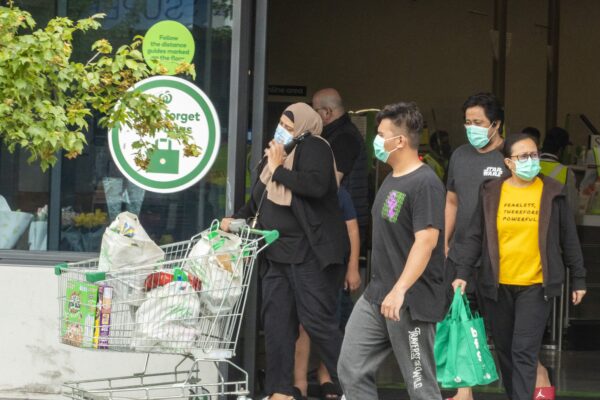 REDcycle, on the other hand, encourages consumers to put their used household soft plastics in their home trash instead of recycling bins.
Melbourne-based REDcycle was launched ten years ago by her mother, Liz Kasell, and reportedly collected over 5.4 billion pieces of plastic. These pieces of plastic "will not end up in landfills, beaches, or waterways."