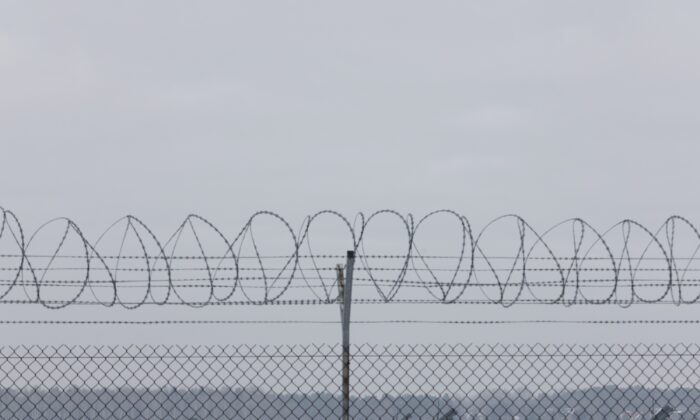 A Patriot missile launcher acquired from the United States last year is seen deployed in Warsaw, Poland on February 6, 2023. (Michal Dyjuk/AP Photo)
WARSAW, Poland—Poland acquired a Patriot missile battery from the United States last year and deployed it in the capital Warsaw as part of military exercises, according to the Polish Ministry of Defense.
Poland is taking additional steps to boost its defense capabilities as Russia's war in neighboring Ukraine enters its second year later this month.
At least three surface-to-air missile launchers were sighted at Warsaw's Bemowo airport on Monday.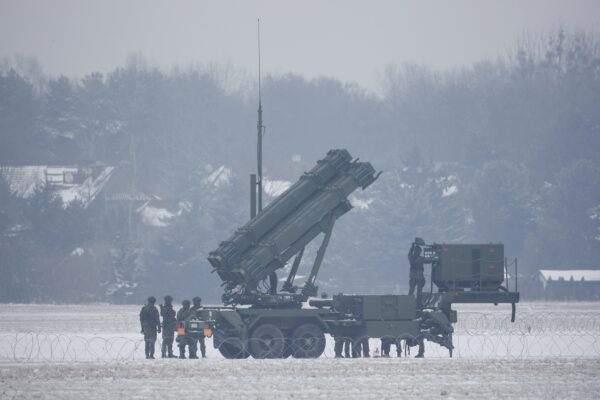 Defense Minister Marius Blaszczak said on Twitter over the weekend that the redeployment of missile batteries from the base in central Poland Sohaczew to Warsaw was "an important part of the training" of the 3rd Warsaw Air and Missile Defense Brigade.
Patriot batteries are part of the multi-billion dollar arsenal that Poland has purchased from the United States, South Korea and others.
Poland also received a Patriot battery from Germany to bolster its air defenses in the east, where stray missiles flew over its border with Ukraine last year, killing two civilians.