A 30-year-old Victorian man was charged with arson in connection with a fire in the Old Parliament House in Canberra.
A police detective in the Australian Capital Territory (ACT) arrested a man on the outskirts of ACT in Parks on Sunday night.
Police claim that the fire that broke out during the protests last week was deliberately ignited. They also charged the man for damaging federal property.
He will meet the ACT Administrative Court on Tuesday.
Three other arrests were made by ACT Policing on Saturday, and individuals appeared in court on Sunday.
Two were charged with assaulting a front-line service provider, and a third charged with interfering with territorial authorities.
The charges were confirmed the same day police arrested the man for illegal invasion outside the Old Parliament Building.
Social media footage shows a man detained by police on Monday.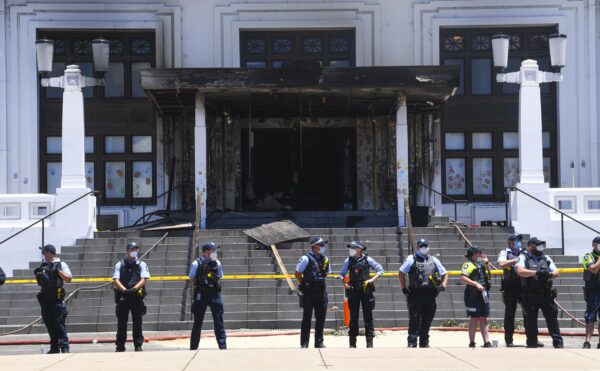 A 30-minute live stream shows protesters holding chains in their hands. The man is also seen holding a shovel with burning coal when talking to officers and asks if protesters can hold a smoking ceremony outside the Old Parliament.
Police officers say police of protesters are happy with the progress of the smoking ceremony, but were unable to hold the ceremony near a building that is currently closed due to fire damage. Will be.
The Old Parliament Building was closed due to the burning of the front door of the heritage building, which could cause irreparable damage.
Police confirmed that authorities had agreed to hold a small smoking ceremony as part of a peaceful protest, but said it was "a little out of control."
Fire investigations are ongoing as Australian Federal Police and ACT Policing are working to identify others involved in the fire.