Political interference with university research funding poses a "threat that exists" to the tertiary industry, the head of the Australian National University (ANU) warns.
In him State of university address On January 7, ANU Deputy Prime Minister Brian Schmidt referred to the decision of Deputy Minister of Education Stuart Robert on Christmas Eve to reject six research grants awarded by the Australian Research Council (ARC).
"Of the four known outbreaks of political interference, three have occurred in the last three years, and at present, both major political parties have it. [education] The minister who exercises this power.
"Political interference has bipartisan support. I think this is an existential threat to Australian universities," Schmidt said.
according to Barney Glover, Vice President, Western Sydney UniversitySome of the rejected grants would have funded modern Chinese research and the motivations behind the climate change activities of school students.
Schmidt said political interference can destroy knowledge and delay its creation, emphasizing the importance of scholarly autonomy and freedom in pursuing ideas in a wide range of fields.
"After all, what will our society look like when history, politics, and literary studies must reflect the views of the ministers of the time?" He said. "Where would we have been if the suspicious merchant had been sowing seeds and not working on a climate mitigation strategy for the past 30 years?"
Schmidt said Australia needed a non-political system to allocate research funding and urged a review of ARC and its governance.
"The driving force of the university here is to resist current restrictions and focus on the future with confidence," he said.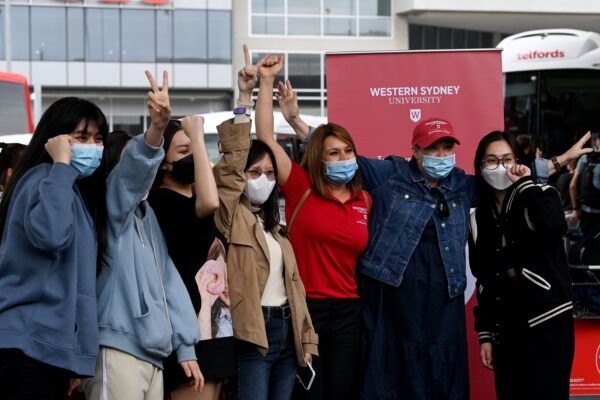 Chief Executive Officer of the University of Australia, the highest institution in the sector, Said When the six research grants were rejected by the Minister of Education, they said they would "pursue this issue on behalf of our members, with the Minister as the most important issue."
Australian universities have told the Epoch Times that their position has not changed since the previous statement.
Mark Scott, Vice-President of the University of Sydney, supported Schmidt's concerns about the impact of political intervention in funding decisions.
"It doesn't work this way in the world's great liberal democracy, and it undermines the credibility of our funding program in Australia," Scott told The Epoch Times. "I urge the Minister to meet with university leaders and our best researchers to address their deep concerns about how the current system works."
Former Liberal frontbencher ANU Prime Minister Julie Bishop also supported Schmidt's call on her own. State of university address..
"I openly and openly support the Deputy Prime Minister's comments on the field of study, especially on the non-political process of ARC," she said.
On February 8, Senator Mehreen Faruqi will move to establish a Senate investigation into a bill that removes the Minister's discretion in approving research grants approved by the ARC.
"Two liberal ministers have rejected 17 projects in the last four years," she said. "Political interference has no place in research funding."