Politicians in New South Wales (NSW) and Victoria have pledged to build hundreds of charging stations to boost the number of electric vehicles (EVs) in the two Australian states.
October 23rd, New South Wales Government announced a $39.4 million (US$24.8 million) project to install more than 500 high-speed and ultra-high-speed electric vehicle charging bays in cities and highways across the state.
Once the charging station is complete, it will be able to charge 60% of the latest EV batteries in 15 minutes.
Following the announcement, Victoria's opposition has pledged to add 600 EV charging stations if it wins the state elections in November.
The EV Council, Australia's supreme body representing the electric vehicle industry, said both projects would strengthen the country's network of public electric vehicle charging stations.
New South Wales State Treasurer Matt Keane said the $39.4 million project comes from the state's Fast Charging Subsidy Program, which the state government aims to build hundreds more stations over the next few years. It said it was the first of three funding rounds.
"This investment will enable Australia's largest, fastest and most comprehensive public EV charging network." Keane said.
"The ultra-fast charger can charge a modern EV from 20% to 80% in about 15 minutes, and all charging stations are fully powered by renewable energy."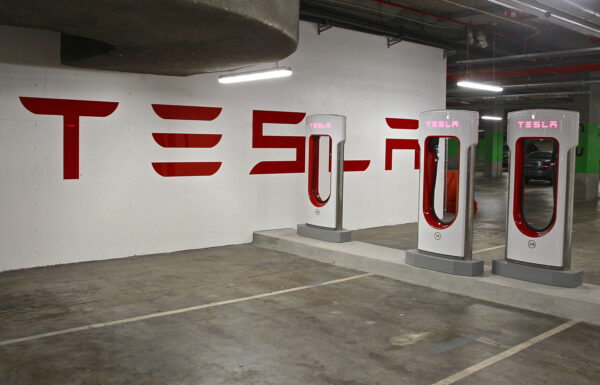 Treasurers said 86 new South Wales chargers will be built by Ampol, BP, Evie Networks, Tesla, NRMA and Zeus Renewables over the next two years.
According to the EV Council's State of Electric Vehicles: reportAustralia has 2147 public EV charging stations as of June 2022, a 15% increase compared to early 2021.
NSW leads the country with 347 charging stations, followed by Victoria, Queensland and Western Australia.
Promise of the Victorian opposition
In their latest election promises, the Liberals and Nationals pledged to spend $50 million to build 600 EV charging stations in Victoria.
David Southwick, deputy leader of the Victorian Liberal Party, said the project would help increase the number of EVs in the state.
"By deploying 600 more charging stations statewide, we will increase access to charging and reduce barriers to entry into the electric vehicle market," he said.
"The more electric vehicles we have on our streets, the more people in Victoria can save on burgeoning fuel costs and meet our emissions reduction targets."
At the same time, the Coalition has pledged to suspend Victoria's electric vehicle tax until 2027.
With the number of electric vehicles sold in Australia up 65% in the last 12 months and Tesla remaining the most popular EV brand, there is a demand for more EV charging stations.