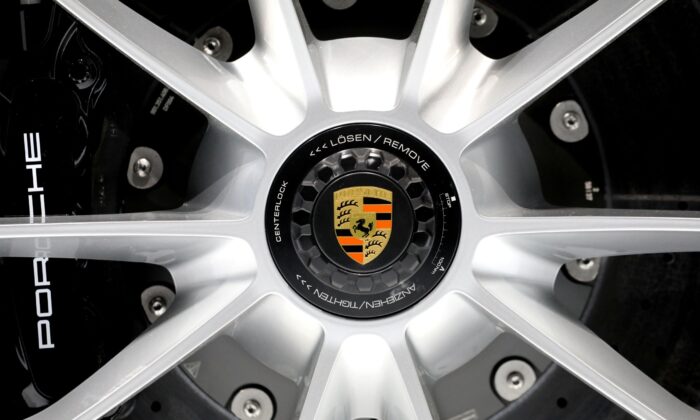 The Porsche logo can be seen on the wheels of the 2020 Porsche 911 Speedster, unveiled at the 2019 New York International Auto Show on April 17, 2019 in New York City, NY. (BrendanMcDermid / Reuters)
Berlin — Luxury car maker Porsche AG expects sales to be another record year despite a global shortage of semiconductor chips.
"Looking at our current orders, we are confident in 2022. Sales growth this year could reach as high a level as in 2021," Detlev von Platen said in an interview with the magazine.
Porsche, part of Volkswagen, posted sales of 301,915, up 11% last year. This means that if growth stays at the same pace, it could exceed 335,000 this year.
Van Platen said Porsche wants to hire another 400 workers. The labor force of an automobile manufacturer is about 40,000.
He said high demand led to extended delivery times.
"Waiting times can last for months, and in some cases up to a year," says von Platen.
Automakers around the world are suffering from semiconductor shortages caused by the disruption of the COVID-19 supply chain and a surge in semiconductor demand from consumer electronics companies.