Ottawa – Trucks are still camping in Ottawa on January 31 as a truck convoy that opposes the COVID-19 order continues to protest in the capital.
Protesters continue to gather on Parliamentary Hill, but on the third day of protest there are quite a few. Hornks can be heard near the Capitol, but not as loud as on weekends.
There is more police presence as Congress resumes after a six-week break. Prime Minister Justin Trudeau announced on January 31 that he would be infected with COVID-19 and self-quarantine.
Alexandra Maho, a spokeswoman for the Government of Mark Holland, the leader of the House of Commons, said the ongoing protests did not interfere with Congress's work, as part of measures to curb the spread of COVID-19. The hybrid house in this seat is valid until June.
This means that some MPs will participate in the current and subsequent conference rooms, while others will effectively participate.
According to a memo circulated by House guard Patrick McDonnell yesterday, a security plan has been developed to ensure safety.
Protest organizers say they will stay in Ottawa until their request to lift their COVID-19 vaccination obligations is met. They also say they have established a good relationship with the police.
Police do not report Although there was physical violence at the ongoing Ottawa rally, he said there were some cases of "destructive, inappropriate, and threatening behavior" from some protesters.
The "Freedom Convoy" protest began after the federal government introduced the COVID-19 vaccine obligation to cross-border truck drivers. Since then, the movement has received great support from those who are upset by all the pandemic restrictions and obligations.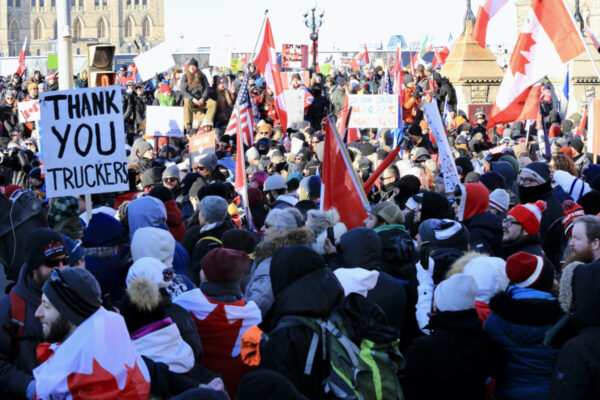 Various convoys from all over Canada joined the movement, gathering in Ottawa on January 29, and a large-scale protest on Parliamentary Hill, lasting from weekend to week.
On January 30, Federal Transport Minister Omar Alghabra hinted that the federal government is working to mandate interstate vaccines.
""[Labour Minister Seamus O'Regan] Just last December, we announced that we are working on regulations for all federal regulatory departments that require vaccines. Therefore, there is work in progress. Currently, that policy is not in place, but no one should be surprised. But there is work going on to take us there. So that will happen in the end, "Algabra told CBC Rosemary Burton.
"Minister of Olegan announced it last December, we campaigned it last fall, and work is underway to take us there."
Come more
Canadian Press contributed to this article