[ad_1]

Commentary
Opponents of the blockade appeared on the streets of CBD in Sydney in late July, in contravention of public health orders, to protest the strict COVID restrictions imposed by the New South Wales (NSW) government. Violence broke out, resulting in many injuries and arrests.
New South Wales Police Commissioner Mick Fuller immediately named the people who attended the Sydney rally "anarchists" because they severely ignored health restrictions. Of course, some may have really called for the abolition of all governments and revolutionized society to turn it into a voluntary co-operative … but they were almost certainly a minority.
A similar protest took place in Melbourne as part of a global rally for freedom. Victoria's Prime Minister Daniel Andrews immediately dismissed those fighting for a living as simply "selfish."
But the purpose of the Sydney rally is certainly not to overthrow the Beregicrian government, but to lock people in their homes and neighborhoods, rob children of school education, and threaten many shopkeepers and self-employed people. It was to protest the rigor. Employed Tragedy — With catastrophic loss of income and employment.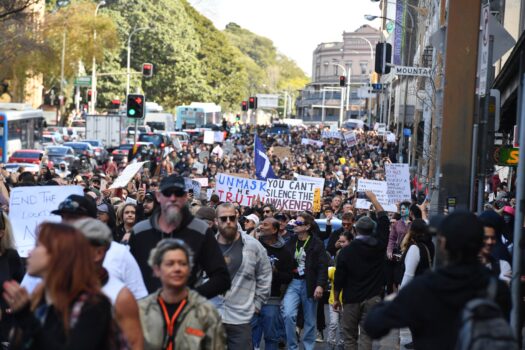 And the social tensions hidden under the veil of normal life will continue to erupt, especially now that severe lockdowns in New South Wales will continue until at least the end of August, and perhaps even longer. The strict restrictions on movement, work and free association between family, friends and colleagues are currently biting the people of New South Wales very hard.
Moreover, neither political leaders nor police have successfully dealt with those who ignore or question their authority.
Nonetheless, the COVID crisis involving NSW has so far countered government efforts to contain the rapid expansion of Delta variants using severe restrictions on forced segregation, forced unemployment, and freedom of movement.
The financial burden is beginning to increase as many households are simply depleted, forced to close large businesses.
But the financial burden of business failure and rising unemployment is only part of the problem. There is an emotional sacrifice brought about by the isolation mandated by the blockade of the structure itself that connects society, which can tear the structure of civil society.
Basically, lockdown is aimed at the center of civil society, the community, represented by a network of voluntary groups such as families, but community organizations, religious groups, charities, sports teams, schools. It is included.
Each serves to build public trust, build bonds between individuals, and seek clarification from those who exercise political power.
Even with defensive public health orders, government blockades are squeezing civil society ties and seriously weakening our obligations to each other.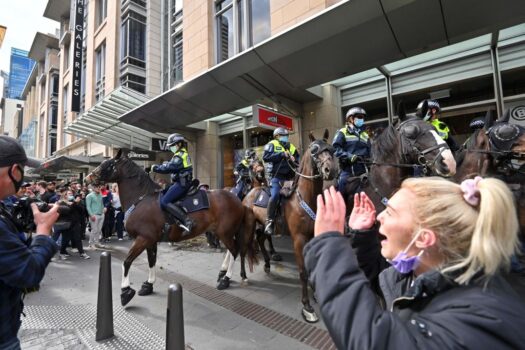 Any group of people bound by common interests, such as family ties and affections, is forbidden, and great harm threatens our common life as a society.
The blockade and "zero community communication" policies are popular with many Australians, but many oppose the sudden reduction in their lives and livelihoods. While these people do not necessarily deny the need to address COVID, they oppose the rigorous decision that what they see is an irresponsible public health professional.
Rebellion against legal and political authority does not automatically become anarchy, but rejects the very concept of social order.
Rather, it is a form of civil disobedience, a long-established practice in liberal democracy, in which citizens can exercise their right to protest laws or judgments that are considered unjust or unreasonable. ..
The words used by protest critics show that public health edicts must undoubtedly be obeyed, and questioning those edicts is equivalent to both laws. When Moral failure on the part of the protesters.
Still, such protests remind all political leaders, not just ballot boxes, to remain accountable to voters.
Those critics also believe that in our society the social and economic prices that are being paid to pursue unattainable goals are completely unacceptable. I'm unaware that protesters may feel driven to do so.
Peter Kurti is Director of Cultural, Prosperity and Civil Society Programs at the Independent Research Center in Sydney, Australia. He is also a part-time associate professor at the University of Notre Dame in Australia and a fellow of the Royal Arts Association.
The views expressed in this article are those of the author and do not necessarily reflect the views of The Epoch Times.
[ad_2]