[ad_1]

At a rare event, protesters gave six speeches to Australia by the Chinese ambassador for action against Tibet, Hong Kong, Xinjiang Uygur Autonomous Region, Uighurs, and human rights violations during a public event at the Sydney Institute of Technology (UTS). I was able to interrupt it. China.
Hosted by James Lawrenceson, director of the Australian-Chinese Relations Institute (ACRI), this short event will take place Friday from 11:00 am to 12:15 pm to the new ambassador, Xiao Chen. Opportunity for ACRI to pre-question and speak to the ambassador after a speech in a controlled environment.
In his speech, Mr Xiao called for a "reset" of Australia-China relations, saying China should be seen as an opportunity for Australia.
"How can I maintain momentum and get the relationship back on track?" He asked. "China's development is an opportunity, not a so-called threat."
However, his speech was interrupted by a series of protests just minutes after he started.
"You are shameful," the protesters shouted, accusing the Chinese government of genocide against the Uighur community in Xinjiang Uygur Autonomous Region. "How about freedom of speech?"
Drew Pavlou, leader of the Democratic Union Party and activist of the Anti-Chinese Communist Party (CCP), was one of the protesters and had a sign that says "Free Tibet." Free East Turkestan. Free Hong Kong. "
Another protester called for the release of the Tibetan community persecuted in mainland China.
"It's been 70 years and no one has heard," she exclaimed.
Event guards tried to guide the protesters immediately from the venue.
Difficult questions about detained Australians and Xinjiang Uygur Autonomous Region
In between the protesters' obstruction, Lawrenceson asked the ambassador about two Australians currently detained in China, Yang Hengjun and Cheng Lei.
"Now, is there a message of hope you can give to Australians who are worried about their illness? About their loved ones?" Lawrenceson asked.
"In honor of you … I don't agree with you," Xiao said.
"Freedom of speech is different from absolute freedom. There is no such thing as absolute freedom in this world. Freedom is within the rule of law.
'These cases are all individual cases. And Chinese and relevant authorities are dealing with the case in accordance with Chinese law and regulation.
"As long as they respect the rules and the law, there is no reason for them to worry."
When asked about human rights issues in the Xinjiang Uygur Autonomous Region, the ambassador said it was about national integrity, prevention of separatism, and the war on terrorism.
"This is a good example. Tasmania is part of Australia and no one should try it," he said.
14 complaints and denial of financial punishment
The ambassador was also asked about the Chinese embassy's 14 dissatisfaction list with the Morrison administration, saying it was "twisted" as a "request."
"I don't have a list. I haven't seen the 14-point list yet. It happened before I came here," he said.
When asked about Beijing's economic coercion against Australia after former Prime Minister Scott Morrison called for an investigation into the origin of COVID-19, Xiao said when a country called the virus a "Chinese virus." Manufactured, saying there was a strong reaction among the people.
"There is no evidence at all. It's absolutely nonsense," he said.
The ambassador also said it was unclear if Australia was receiving economic "punishment" from Beijing.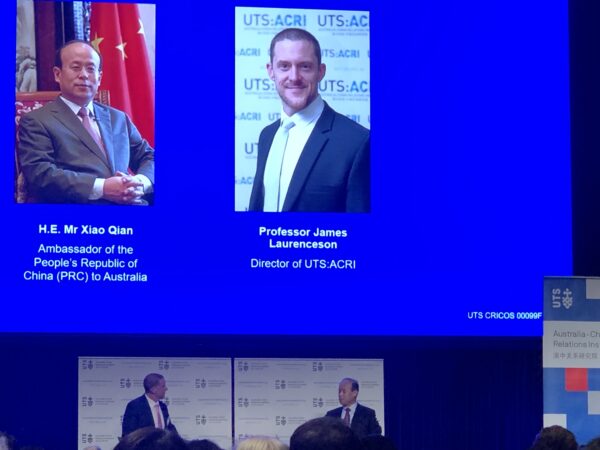 Xiao also blamed the government's 2018 ban on Chinese telecommunications company Huawei from Australia's 5G network for the collapse of relations.
The Australian federal government announced a ban in a joint statement on August 23, proclaiming a commitment to take the necessary steps to "always protect the security of Australian information and communications."
Although the announcement did not explicitly mention Chinese telephone companies, the federal government has been affected by the involvement of suppliers who are likely to be subject to "exorbitant instructions from foreign governments that violate Australian law." He said the country would be vulnerable to "unauthorized access or interference". .. "
Voice from protesters
Outside the venue, various groups of protesters told the Epoch Times that they knew they were not allowed to address the ambassador in a formal way.
"We wouldn't have been allowed to talk to the Chinese ambassador," Drew Pavrow told The Epoch Times. "He only accepted pre-approved questions by people who only challenged him politely in the lightest possible conditions."
Pavlow said this wasn't enough to say, "I need people to challenge him directly."
When asked in a speech about Xiao's focus on economic cooperation, political activists said the entire event was a "complete propaganda whitewash event."
"There was no real room to discuss these human rights issues," he said, "I just wanted to talk about the economy."
Pavlou also called on Australian companies to remember that there are currently suffering people in China and they should not be forgotten.
"What about Uighurs? What about Tibetans? What about Hongkongers? What about those who faced families tortured and persecuted for this administration? Don't forget them."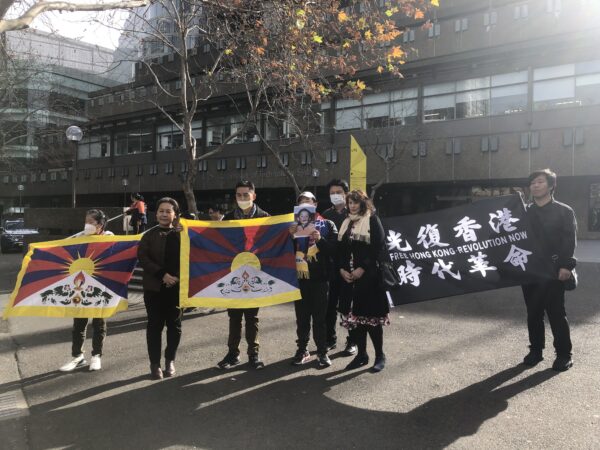 Hong Kong democracy activist Max Mok, who ran for Chisholm's seat in the May federal elections, accused Xiao of being a "genocide dictator." He was allowed to speak in a public forum.
"I think we were too soft," Moku told the Epoch Times. "You need to draw a line."
"Today's event, 6 … Intervention in Speech, represents a new chapter in China's leadership efforts in the country," he said.
"Just sitting there and trying to have a conversation is a long time ago."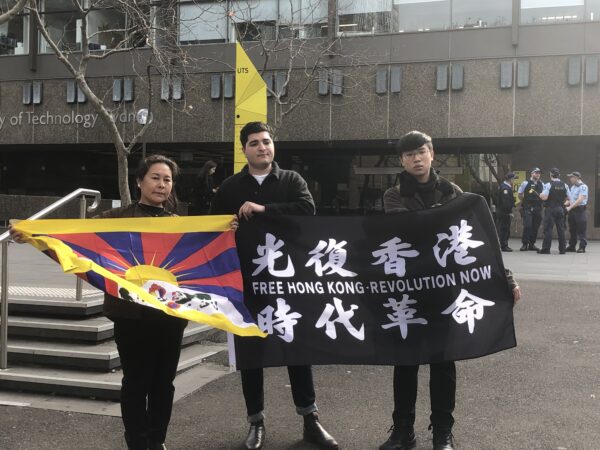 Support from Chinese Australians
Despite the ongoing interjections, the event also had Chinese supporters, shouting "get out" and calling protesters "stupid."
Josephine Lamb, president of the Australian Fujian Association's community group, told ABC she was attending the event in the hope that the relationship between Australia and China would be broken.
"I am here today and hope that relations between Australia and China will improve," Ram said. Said Friday ABC. "This election is the first step towards breaking the ice between Australia and China."
Nina Nguyen contributed to this report.
[ad_2]