[ad_1]

Tokyo — Puerto Rico's Jasmine Camachoquin won the gold medal in the women's 100m hurdles on Monday. He struck one hurdle at the unattended Olympic Stadium in Tokyo and finished in 12.37 seconds.
American world record holder Kendra Harrison won the silver medal at 12.52 and Megan Tapper from Jamaica won the bronze medal at 12.55.
Camachoquin exploded from the block, walked side by side with Harrison and accelerated to the finish, winning her first Olympic medal in history and Puerto Rico's first Tokyo Olympics.
Harrison and Tupper faced a painful wait while authorities analyzed the photo finish and the bronze medal winner looked up at the screen and said, "Pray to Jamaica," waiting for the result.
The victory concludes Camachoquin's stunning performance in Tokyo, which broke the Olympic record in the semifinals the day before.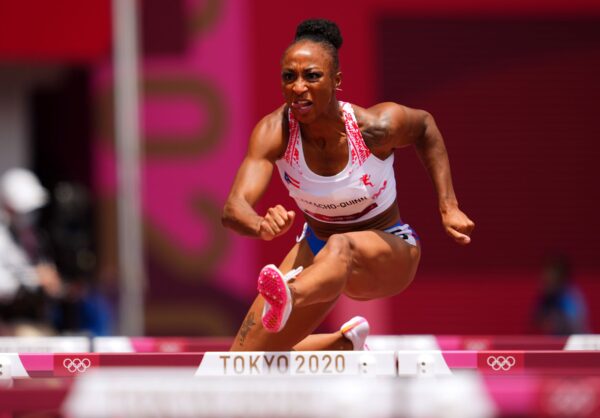 She told reporters that she was about to fall in the finals, five years after the crash in Rio de Janeiro.
"I was really running for the record. I ran into a hurdle, but it all happens for a reason," she said. "I crossed the line like,'Wait, I just won!'"
This was the first Olympic gold medal in Puerto Rico's athletics, and Camachoquin said she hoped her achievements would inspire children on the Caribbean islands.
"I'm glad he was the only one who did that," she said with tears of joy. "I'm pretty happy now."
The race was the last of the morning program at the stadium, and the heat of Tokyo welcomed the players again.
Athletics will resume later on Monday.
Amy Tenor
[ad_2]