Russian President Vladimir Putin on October 26 claimed that Ukraine was "an instrument of US foreign policy" and "a testing ground for military biological testing."
He spoke at a meeting of security officers for the Commonwealth of Independent States (CIS), a regional group established in 1991 following the collapse of the Soviet Union.
In addition to Russia, Belarus, Moldova, and six Central Asian countries are CIS members.
According to official Kremlin records, Putin said: "The likelihood of conflict, both globally and at the regional level, is still very high."
"The world is changing and becoming multipolar before our eyes."
Referring to Washington and other Western capitals, he argued that "some members of the international community" are "doing their best to preserve their weakening hegemony."
He cited recent sabotage of the Nord Stream pipeline, which connects Russian gas fields with northern Europe via the Baltic Sea, and accused the latter of resorting to "vandalism."
Late last month, the pipeline was deliberately breached in Swedish and Danish territorial waters, prompting a flurry of condemnation from Moscow and Western governments.
Putin said disabling the strategic pipeline amounted to "destroying the common European energy infrastructure".
In recent months, a fall in Russian gas inflows has sent energy prices skyrocketing, affecting homes and businesses across Europe.
The Russian president said the recent sabotage "has caused enormous damage to the European economy and seriously undermined the quality of life of millions of people."
"On top of that, they're keeping quiet about who's doing this and who's trying to profit from it."
In mid-October, investigators from Sweden, Denmark and Germany concluded that the pipeline rupture was caused by an underwater explosion. Shortly thereafter, Stockholm abruptly called off the joint investigation, citing "national security" concerns.
But this week, the Swedish military announced plans to conduct another investigation.
A Swedish military spokesman said on October 26, "We cannot comment on what they are looking for or why they are there, but they needed to come back to conduct additional searches." .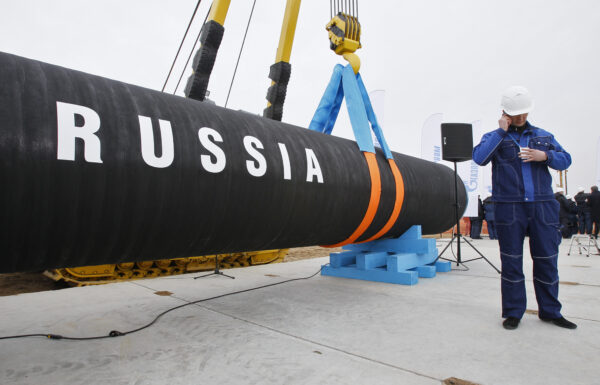 Russia repeats 'biolab' claims
Speaking to security officials in Moscow, Putin also addressed the situation in Ukraine, which has "lost its sovereignty" and become a "tool of US foreign policy."
He claimed that Ukraine had become a "proving ground for military biological testing" and was "overwhelmed with weapons, including heavy weapons."
In March, Moscow formally accused the United States of using Ukrainian laboratories to develop biological weapons.
Pentagon spokesman John Kirby said at the time, "Nothing." "This is typical Russian propaganda."
The US State Department has accused Russia of "manufacturing a false pretext to justify its horrific actions in Ukraine."
But this week, Russia appears to have doubled down on its claims.
On October 25, Russian news agency RIA Novosti reported that Moscow had asked the UN Security Council to set up a commission to investigate alleged violations of the United Nations Biological Weapons Convention by the United States and Ukraine.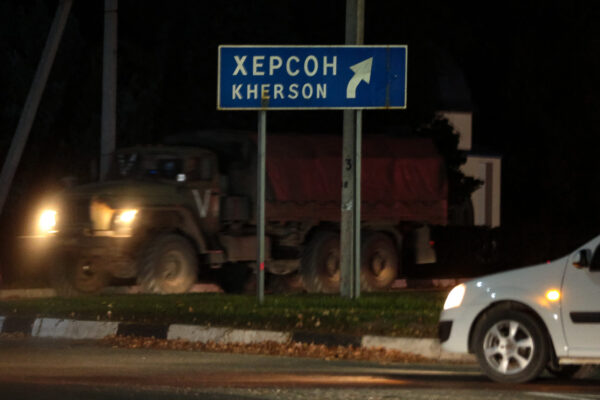 Field development
Meanwhile, Ukrainian military officials said the ongoing Ukrainian counterattack in the southern region of Kherson is proving more difficult than expected due to rough terrain and wet weather.
"Southern Ukraine is an agricultural zone with many irrigation and water supply channels, which the Russians use like trenches," Defense Minister Reznikov told reporters on Wednesday.
He also said bad weather was hampering the Ukrainian counterattack in Kherson.
"This is the rainy season. It is very difficult to use a wheeled combat vehicle," he said. "A counterattack campaign in the Kherson direction is more difficult than in the Kharkov direction."
Last month, Ukrainian forces made major advances in the northeastern region of Kharkov, driving Russian forces out of several positions they had previously occupied. Since then, however, the counterattack has faced stiffer resistance along the southern front, including Kherson.
Late last month, the Kherson region was incorporated into the Russian Federation, along with Donetsk, Luhansk and Zaporizhia regions, following referendums in all four regions.
Much of Kherson, including the provincial capital, has been occupied by Russian forces and their local allies in the first weeks of Moscow's "special military operation" in Ukraine, entering its ninth month this week.
On October 27, the Moscow-appointed deputy governor of Kherson said the front line remained "unchanged" and that Ukrainian forces had suffered "heavy losses" in repeated attempts to break through Russian defenses. .
Heavy fighting has also been reported in other areas, including Avdiuka and Bakhmut in the Donetsk region, and Kreminna and Svatove in Luhansk.
The Epoch Times was unable to verify the report.
Reuters contributed to this report.