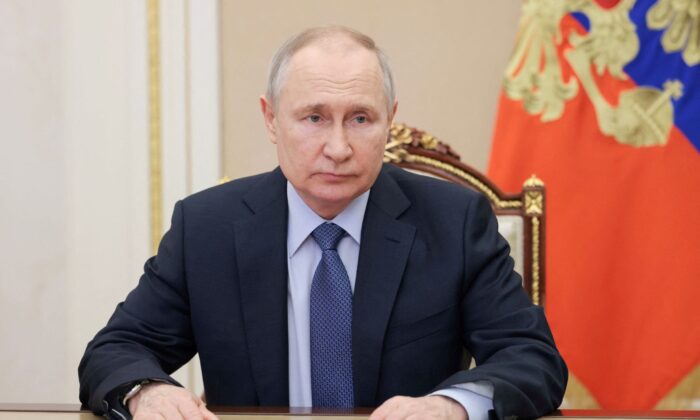 Russian President Vladimir Putin chairs a meeting with members of the Security Council via videolink in Moscow, Russia on March 17, 2023. (Mikhail Metzel/Sputnik/Kremlin via Reuters)
Russian President Vladimir Putin arrived in Crimea on Saturday on an unannounced visit to mark the ninth anniversary of Russia's annexation of the peninsula from Ukraine.
Putin was received by the Russian-installed governor of Sevastopol, Mikhail Razbodzaev, and toured a new children's center and an art school in what officials described as an unannounced visit.
State media quickly echoed Putin's remarks a day after it announced that the International Criminal Court had issued an arrest warrant against Putin, accusing him of war crimes for illegally deporting hundreds of children from Ukraine. was not broadcast on
Putin has yet to publicly comment on the move. His spokesman called it "pointless" and said Russia considered the very question posed by the ICC "outrageous and unacceptable".
Russia occupied Crimea in 2014, eight years before launching a full-scale invasion of Ukraine. Ukraine has said it will fight to expel Russia from Crimea and all other territories it has occupied in the year-long war.