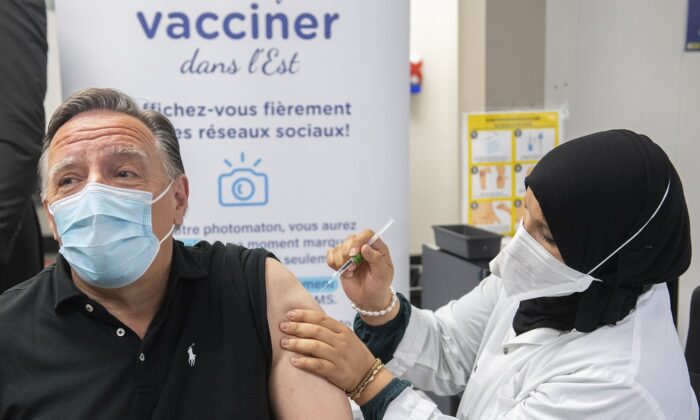 Quebec Prime Minister Francois Legault receives a COVID-19 booster vaccine from Kenza Kias in Montreal on August 5, 2022. (The Canadian Press/Graham Hughes)
Quebec has started offering fifth doses of the COVID-19 vaccine to residents of long-term care facilities and private senior housing.
The Ministry of Health says it has launched a new vaccine campaign for at-risk people as it expects infections to rise in the fall after schools reopen.
It states that the recommended interval between booster doses is at least 5 months.
Public Health Director Dr Luc Boileau said the government will step up its vaccination messaging in the coming weeks as health systems prepare for another wave of COVID-19.
He also said Quebecers should continue to wear masks in crowded places and when they have symptoms of COVID-19.
Prime Minister François Legault received his fourth dose of the COVID-19 vaccine earlier this month.