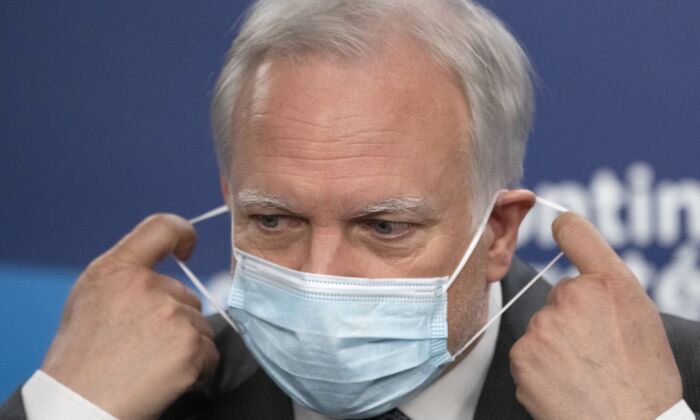 Dr. Luc Boarrow, Interim Health Director of Quebec, will remove the mask when he arrives in Montreal on April 21, 2022 to provide the latest information on COVID-19. (Canadian Press / Ryan Remiorz)
Quebec's Interim Public Health Director has stated that the state's COVID-19 mask obligations for indoor public spaces will end on May 14.
Dr. Luc Boileau told reporters in Quebec City that masking will continue to be mandatory for public transport and medical facilities.
All state pandemic indicators, such as new daily cases and hospitalizations, are improving, Boileau said.
Quebec will be Canada's last state to lift masking requirements.
Prince Edward Island is the only other state that has a mask obligation in public areas and plans to break the health order on Friday.
Quebec today reports 30 deaths from the new coronavirus and a reduction in 19 hospitalized cases due to COVID-19, for a total of 2,176 patients hospitalized for the disease. ..