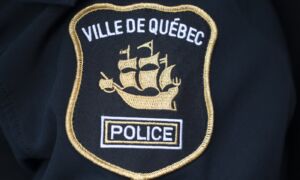 A 35-year-old Quebec man, considered one of Canada's most wanted fugitives, was arrested in Mexico and extradited to Canada after spending more than a year on the run.
State police were searching Blake Charbonneau of Laval, Coué for a sex crime and had listed him on a national boro program that uses social media and billboards to alert the public.
A $50,000 reward was paid for information on his whereabouts.
Police did not provide details about his arrest in Mexico, including when it took place, but said he was initially flown to Toronto.
Once there, he was transferred to the custody of the military's Anti-Sexual Exploitation Task Force.
Charbonneau will go to Quebec City on charges of sexual assault, sexual assault with a weapon, aggravated sexual assault, and obtaining paid sexual services, including those of minors and pimps, according to police.