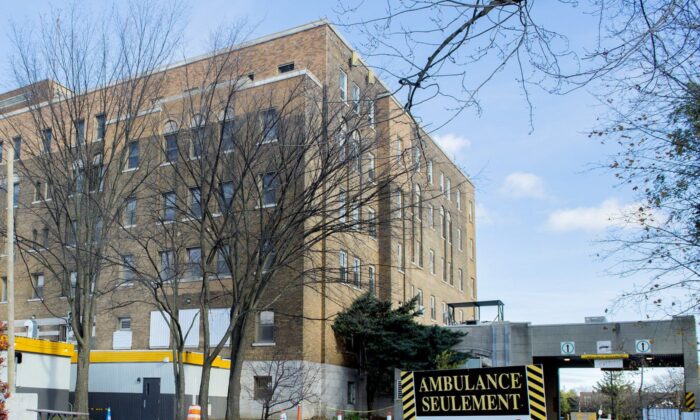 The entrance to the emergency department of Racine Hospital in Montreal, November 14, 2021. (The Canadian Press/Graham Hughes)
Quebec's latest plan to solve the state's emergency room crisis includes the opening of two clinics run entirely by nurses.
The new clinic, which will open in Montreal in the coming weeks, is part of a three-point plan announced today by Health Minister Christian Dube to ease overcrowding in the state's hospitals.
Duvet's announcement came on the same day a letter was released by the head of Quebec's emergency department that the Quebec emergency services had reached a "breaking point".
The minister also announced that the telephone lines that Quebec citizens can use to make calls to health care will be extended to pediatric patients.
Duvet said the third part of his strategy is to move patients out of hospitals who are unable to return home and have no place in long-term care facilities.
He added that the government is calling for bids for 1,700 beds outside the hospital network and that 58% of the additional floor space has already been found.