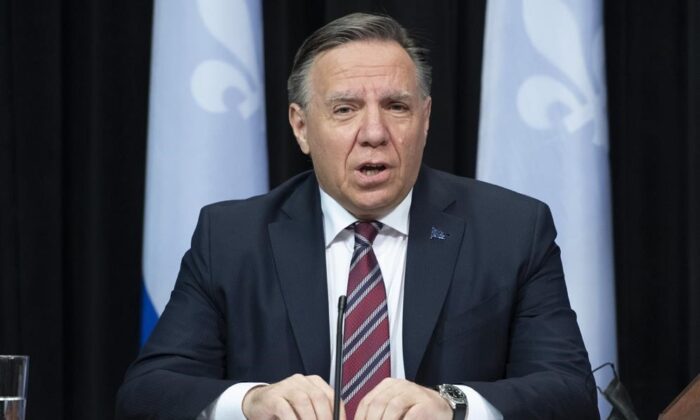 Quebec Prime Minister François Legor (center) spoke at a press conference on the COVID-19 pandemic held at the Quebec City Parliament on May 11, 2021. (Jacques Boissinot / The Canadian Press)
Quebec — The Quebec Government is expected today to announce a long-awaited revision of the signature portion of the language law known as Bill 101.
Prime Minister François Legor and French Minister Simon Jolin Barrett have promised that the updated law will further strengthen the use of French in Quebec.
The law, also known as the Charter of the French, was adopted by the René Lévesque government in 1977.
Legault reforms are expected to be widespread and may expose subjects such as signature law, education, use in the French workplace, and increased access to French lessons.
The prime minister last month suggested that the clause could be invoked, despite protecting the legislation from court complaints over infringement of basic rights.
He also promised to start talks this fall at a French location in Quebec.