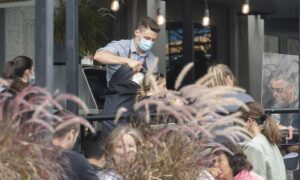 Montreal-Quebec has lifted further restrictions on COVID-19, including extended bar and restaurant closing times and increased meeting capacity.
The Ministry of Health announced the latest mitigated COVID-19 measures for early August on July 26th.
Quebecs are now allowed to drink alcohol in bars and restaurants until 1 am, an additional hour from the previous limit set at midnight.
Indoor venues and stadiums currently can accommodate 7,500 people, with up to 500 people per section, and outdoor festivals can accommodate up to 15,000 people with pre-allocated seats.
Up to 500 people can attend indoor and outdoor gatherings such as places of worship, amateur sporting events and ceremony halls.
However, Quebec maintains the required masks and social distance in closed public spaces and transportation.