The man leading security operations surrounding Queen Elizabeth II's funeral on Monday said it would be the "largest single police operation" the Metropolitan Police has ever undertaken.
Deputy Commissioner Stuart Cundy said at a news conference on Friday that 2,000 police officers from the London suburbs would be coming to the capital to assist the Metropolitan. Bigger than the 2012 Olympics and platinum his jubilee weekend."
Dozens of world leaders, including US President Joe Biden and French President Emmanuel Macron, will join Britain's new Prime Minister Liz Truss at the state funeral of the monarch who ruled Britain for more than 70 years.
The Queen died on September 8 at the age of 96, and tens of thousands are expected to flock to London when her funeral is held at Westminster Abbey on Monday.
Kandi said: With tens of thousands of members of the public paying their respects, our priority is to ensure a safe and secure sequence of events. "
He said the funeral would be assisted by firearms officers, dog handlers, marines and special escort groups, and said police had already deployed a 34-kilometre (21-mile) security barrier in central London. rice field.
Kandy said there have been 34 arrests so far related to the lying state, but none have involved anti-monarchist protesters.
In response to complaints earlier this week about possible free speech violations, Kandi said: Act only when absolutely necessary. "
Balancing freedom of expression with the dignity of events
Thames Valley Police Assistant Tim De Meyer said at the same briefing:
De Meyer said Thames Valley Police would ensure that the burial of the Queen's body in the crypts of Windsor Castle was "safe, proper and dignified".
Hundreds of world leaders and other VIPs are expected to attend the funeral at Westminster Abbey, and the coffins are carried along a special route to Wellington Arch near Hyde Park Corner, where they are transported to the vehicle. and taken to Windsor.
Kandi was also asked if he had any concerns about armed bodyguards protecting foreign leaders.
"Specialists from the Bureau of Meteorology and other forces are familiar with working with world leaders and their conservation teams. I can't say in detail," he said.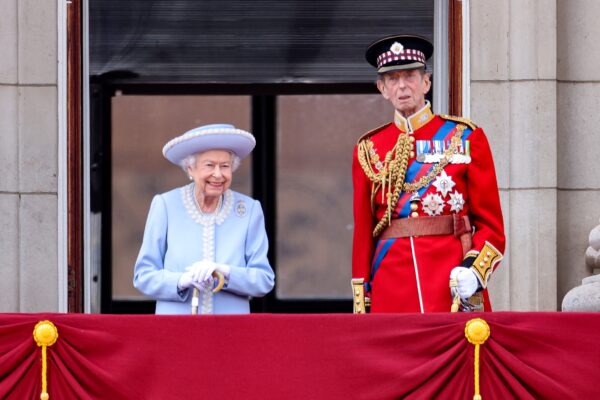 When asked by The Epoch Times about the dangers of overcrowding around Westminster Abbey, Cundy said: A broader operation involving policing would be to keep track of and assess crowds and numbers, and watch out for surges and crushes."
He said the police commander in the CCTV control room would "constantly monitor" the crowd and take steps to prevent it from becoming dangerously overcrowded.
De Meyer said Thames Valley Police would deploy airport-style screening arches to check for weapons, but insisted they would strike a "sensible balance to keep the crowds from flowing and irritated".
Kandi said he was "very vigilant" about the threat of drones, with 11 individuals speaking out about using drones in London after a no-fly zone was put in place across the capital by the Civil Aviation Authority. said it was done.
But when asked if police would use drones and facial recognition technology, he said it was "completely inappropriate" to answer given it was a security operation.
Earlier this week, 14 campaign groups sent a letter to the Met's new commissioner, Sir Mark Rowley, urging him to stop using live facial recognition technology.
Both Cundy and de Meyer called on the public to stay vigilant and consult police officers if they noticed anything unusual on Monday or while preparing for the funeral.