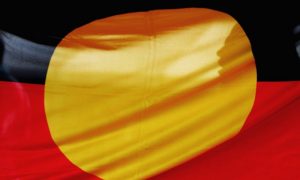 Queensland's proposed treaty talks with Aboriginal and Torres Strait Islanders are steadily progressing in Cairns, significantly increasing the profile of Queensland's ongoing treaty road efforts. I will.
Aboriginal and Torres Strait Islanders Partnership Minister Craig Crawford and the newly appointed Treaty Promotion Commission met in Cairns on Thursday.
The Commission is responsible for developing options and giving independent advice on what the government says is an important role in the path to the treaty.
Crawford previously said the state is also working on a process of "tell the truth and heal."
The TAC is co-chaired by Jackie Huggins, a woman from Bidjara / Birri Gubba Juru, and Mick Gooda, a man from Ghungalu.
Other members are Michael Atkinson, Michael Atkinson, and Michael Atkinson.
Hearing the voice of the community is an important step on the road to the treaty process, Crawford said.
"Consultations with Queenslander throughout the state show that we are interested in the path to the treaty and that it has a lasting legacy for generations to come," he says. I did.
"The Convention is an important tool for promoting reconciliation and establishing the foundation for a new fair relationship. Recognizing the ongoing disadvantages experienced by Aboriginal and Torres Strait Islanders, for justice, equality and opportunity. Provides a platform for.
"We must work together to truly harmonize our past and present in order to share our future together."
TAC will report the options to the government in late 2021.
Queensland, on the other hand, is one of many jurisdictions involved in the treaty process after Victoria signed the treaty with the indigenous community before it was enacted in July 2018.
The ACT signed a treaty with indigenous groups in 2019, and the Northern Territory government has begun talks on the treaty, which is expected to be completed by the end of this year.
The Labor government in South Australia has been working towards a treaty, but the process was abandoned in 2018 due to the election of a new Liberal government.
New South Wales, Western Australia and Tasmania are not currently working towards a treaty agreement.
The federal coalition government is also working on designing indigenous voices to the government. It is discussed about the law, but does not stick to the Constitution.
Labor leader Anthony Albanese said Tuesday that he would support the voice of indigenous peoples to the constitutional parliament.