Commentary
To say the center-right Australian Liberal Party (blue is the party's official color) is in crisis is to sell an understatement this year.
But it's true.
Elections are coming up in the two most populous states. Victorian liberals will face further electoral oblivion in November, and next March liberals in New South Wales (NSW) may also run out of time.
Tasmania will be the only remaining Liberal government in Australia when New South Wales turns to the centre-left Labor Party (official color is red). But the liberal government, led by Prime Minister Jeremy Rockliffe, is a nominal Labor government. In reality, the NSW government is now the last frontier for liberals.
In the words of Shakespeare's Hamlet, "Yes, there is friction!"
The Liberal Party has become one of those benchwarmers and factional apparatics who compromise on everything and believe in nothing.
This is why Malcolm Turnbull and Scott Morrison became prime ministers. that's right, Turnbull actually tried to join the Labor Party When he failed in the 1999 Republican referendum, he was ultimately rejected by then opposition Labor leader Kim Beasley.
I have previously written on these pages about the disappointing state of the Liberal Party in Victoria, where state opposition leader Matthew Guy insists on "getting the left out". We have already lost seats in South Australia, but last year we lost so many seats in Western Australia that they now look little like a football team. It has 6 seats out of 59 seats.
Now in New South Wales, blind faith in renewable energy sources is contributing to the current power crisis, with Matt Keane aggressively criticizing his side's candidates during federal elections. is the vice president of the Liberal Party in that state. He was already Minister of Finance and Minister of Energy.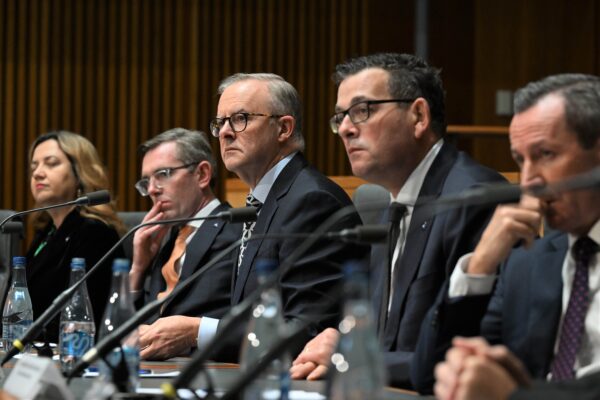 a crude imitation of the left
One of the main reasons Labor, Greens and Teals won the last federal election is because the Liberals have forgotten the forgotten people.
Instead, they focus on the nonsense of focus group polls rather than presenting viable and true center-right product differentiation with well-thought-out, realistic and costly policies. spending time. The overwhelmingly voting elite left anyway.
Voters choose the real thing every time instead of picking a poor imitation. Quoting again from Shakespeare. What we call roses by other names smells just as sweet. "
As Rowan Dean, editor-in-chief of Spectator Australia, wrote on federal election night:
If you don't stand for anything, you lose. That's the message from this campaign.

If you betray the base, you lose.

If you follow the focus group researcher's siren call, you lose.

Love or hate the Teales, the point is they fought with conviction. They stood for something and won.

It's time the Liberals rediscovered their conservative beliefs and stopped pandering to the awakened, sensitive left.
Liberal leaders and party organizations have listened to that message and are committed to the pragmatic, common sense, center-right values ​​of the majority of Australians (lower taxes, more personal liberties and wealth, social conservatism). ) and rediscover the following beliefs: fight for them.
Otherwise, the party will continue on its current path to oblivion.
Views expressed in this article are those of the author and do not necessarily reflect those of The Epoch Times.