[ad_1]

Moldova's semi-autonomous region of Gagauzia confirmed this week the election of a pro-Russian leader who supports closer ties with Moscow.
Evgenia Gutur told reporters on May 14 after being elected the region's "Bashkan" (leader), "We want more friendship with the Russian Federation, and with other countries. I'm here,' he said.
But unlike Mr. Gutur and the pro-Russian Sol Party, the central government in Chisinau (the capital of Moldova) vehemently opposes cooperation with Russia.
Under President Maia Sandu, Moldova has condemned Russia's aggression against Ukraine, suspended imports of Russian natural gas, and accused Russia of interfering in its internal affairs.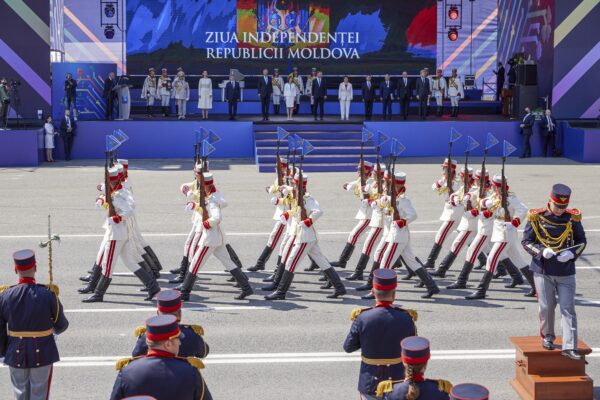 "Russia does not and never has respected our sovereignty and independence," Sandu told a regional poll late last month.
In a televised comment, she accused the Russian government of "trying to destabilize the situation in Moldova to obstruct our European course and cause chaos."
Sandu was elected in 2020 with a promise to bring Moldova into the European Union. Moldova, with a population of about 2.6 million people, is one of the poorest countries in Europe.
Like Ukraine, which Russia invaded early last year, Moldova was a former Soviet republic and became independent in 1991 after the collapse of the Soviet Union.
Last summer, Moldova was awarded EU candidate status along with Ukraine, putting it on track to join the European bloc.
Chisinau Challenge Voting Results
Gutul's election as leader of Gagauzia highlights the fragile geopolitical position of Moldova, a small country located between Ukraine and NATO member Romania.
Unlike the rest of the country, Gagauzia has a large population of Turks who follow the Russian Orthodox Church.
Located in southern Moldova near the Black Sea, the region and its people (known as the Gagauz Turks) have traditionally leaned toward Moscow.
An opinion poll on May 14 showed Mr. Gutur winning 52% of the vote, with the Socialist Party of Moldova holding the rest.
Notably, the Socialist Party of Moldova has also been described as "pro-Russian", criticizing Chisinau's belligerent approach to dealing with Russia.
Moldovan officials disputed the election results, with Prime Minister Dorin Lethean claiming the polls were marred by "fraud".
Nonetheless, on May 16, Gagauzia's local council unanimously supported the election of Mr. Gutul.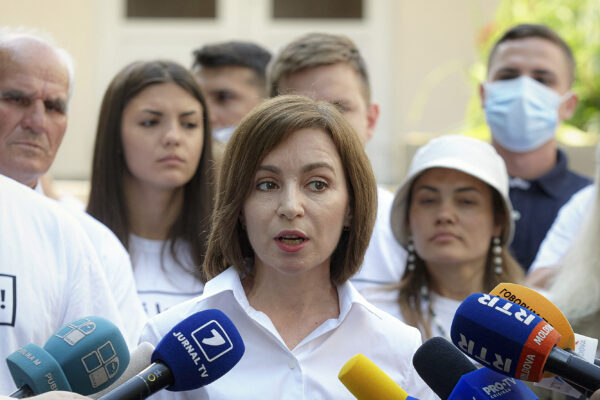 On the same day, anti-corruption authorities in Moldova reportedly raided the offices of the Gagauzia Electoral Commission and seized the voter rolls.
In a statement cited by Moldovan media, officials said the raid was based on a "reasonable suspicion" that the voter rolls included "people and deceased persons outside the borders of the Republic of Moldova". claimed.
As the raids were underway, hundreds of Gutul's supporters gathered in the Gagauz capital, Komrat, and chanted "Overthrow the dictatorship!" Defeat Maia Sandu! "
Over the past few months, the Sol (pronounced "shawl") party has staged numerous protests calling for Sandu's resignation.
Thousands gathered in the streets of Chisinau in February to denounce rampant inflation and rising energy costs.
Demonstrators also accused Sandu's pro-Western government of pushing Moldova into a conflict with Russia.
Sandu has tried to portray the protests as part of a Russian plot to destabilize the country and overthrow the government.
After February's demonstrations, she accused Russia of trying to "overthrow the constitutional order" in order to "put it at Russia's mercy and block the European integration process."
Mr Sandu argued that this would be achieved through "violent acts hidden under the protests of the so-called opposition".
She did not provide evidence for the claim, but Moscow called it "unfounded and unsubstantiated."
Relationship 'worst in decades'
Chisinau also accused the Russian government of trying to influence the Gagauzia election.
Ahead of last month's poll, Moldovan authorities barred a Russian delegation from entering the Turkish-speaking enclave.
The delegation was headed by Rustam Minikhanov, governor of Russia's Tatarstan region, which, like Gagauz, has a large Turkic population.
"he [Minnikhanov] I went to Gagauzia to support one of the candidates," Sandu said in remarks broadcast on Moldovan television.
She went on to claim that several candidates who took part in the poll (possibly including Guthl) were in fact "Russian agents".
Minihanov said he was in Moldova at the invitation of Moldovan and Gagauz parliamentarians who recently visited Tatarstan.
Russia's Foreign Ministry said the incident was an "unfriendly act aimed at undermining cooperation" between the two countries.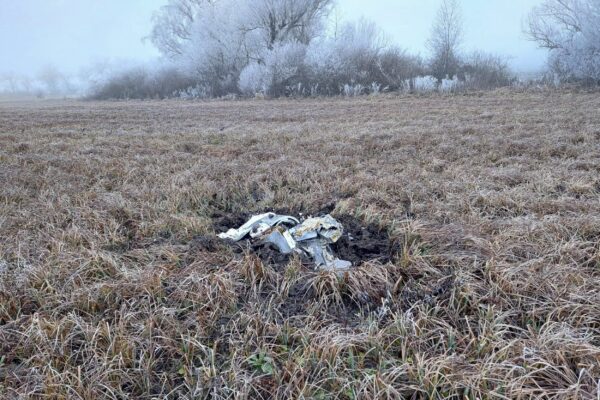 Shortly after, the Moldovan Ministry of Foreign Affairs declared the Russian embassy staff persona non grata. Russia responded a few days later by expelling Moldovan embassy officials in Moscow.
On April 24, the leader of the Moldovan Socialist Party, Igor Dodon, lamented that relations with Russia are currently at "the worst level in decades".
Dodon, who served as Moldova's president from 2016 to 2020, accused Chisinau of turning Moscow against the orders of a "Western curator" in an interview with TV channel Russia 24.
On May 15, Sandu's ally and parliamentary leader Igor Gros announced plans to withdraw Moldova from the Inter-Parliamentary Assembly of the Commonwealth of Independent States (CIS).
Founded in 1991, the CIS is a Moscow-led regional organization made up of nine former Soviet republics. The stated purpose is to promote economic, political and security cooperation among member states.
Dodon called the move an "unwise move" by the ruling Solidarity for Action Party, which was founded by Sandu in 2016 and is now led by Gross.
Dodon told Russia's TASS news agency on May 15, "This comes from a desire to please our Western sponsors, ignoring the opinion of the majority of our people who do not want to sever ties with the CIS. there is," he said.
Indeed, public sentiment seems deeply divided over Russia and the ongoing conflict with Ukraine.
In March, the Moldovan parliament approved a statement calling the Russian aggression "unprovoked and illegal" and called for the withdrawal of Russian troops from Ukraine.
However, approval was far from unanimous, with only 55 of 101 members of parliament supporting the resolution.
View of Moscow from the eastern enclave
Gagauzia is not the only pro-Russian region causing headaches for Chisinau.
Earlier this month, Transnistria, a Russian-controlled enclave in eastern Moldova, asked Moscow to step up its peacekeeping forces, citing "increased security risks."
In 1991, war broke out between newly independent Moldova and pro-Russian separatists in the eastern part of the country. Since then, about 1,500 Russian peacekeepers have remained in the enclave, with 470,000 Russian-speaking residents.
The situation is further destabilized by Transnistria's 480-mile border with Ukraine. In addition, the enclave is home to a number of armories, which reportedly store vast amounts of Soviet-era ammunition.
"Transnistria has repeatedly requested an increase in the number of Russian peacekeepers," Leonid Manakov, the country's special envoy to Moscow, was quoted as saying to Russian media on May 8.
Manakov said the increase was necessary for what he called "increased security risks."
In February, Moscow accused Ukraine of planning an attack on Transnistria. At the time, the Russian Defense Ministry warned of an "imminent threat" to Russian peacekeepers stationed in the enclave.
Kiev, Chisinau, and Western allies denied Russia's claims.
On May 19, Transnistria's Moscow alliance leader Vadim Krasnoselsky said the perceived threat from Ukraine had weakened since February.
Nevertheless, Krasnoselsky told TASS that "any provocative actions, such as acts of sabotage or terrorism, cannot be ruled out."
Reuters contributed to this report.
[ad_2]