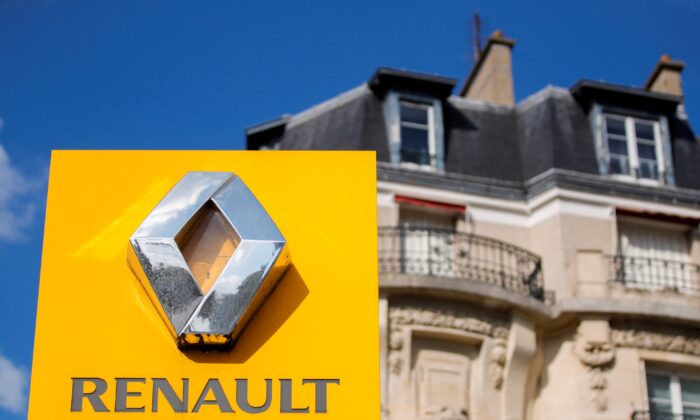 The car maker Renault logo will be seen at dealers in Paris on August 15, 2021. (SarahMeyssonnier / Reuters)
French car maker Renault resumed production at its Moscow plant on Monday, a spokeswoman for the company told Reuters.
Renault said it shut down its Moscow car assembly plant in late February, due to "forced changes to existing distribution routes" at the time.