[ad_1]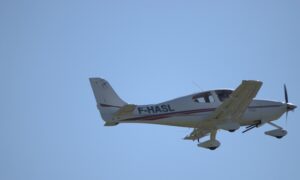 SARAJEVO—Rescue workers found the wreckage of a light plane that crashed in the mountains of northwestern Croatia on Saturday but were unable to confirm whether the crew had been found, state news agency HINA reported.
A search for a Cirrus 20 aircraft that disappeared from radar just after noon during a flight from the Slovenian town of Maribor to the Adriatic city of Pula was carried out by a rescue team of 120 in the Lika Seni forest.
Military helicopters and drones were sent to search the area for suspected landmines during the war in the 1990s, according to local media.
Rescue workers said they did not know how many people were on board the Dutch registration plane.
[ad_2]