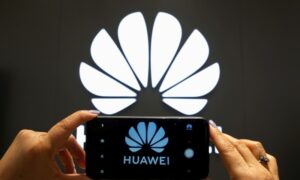 Bucharest — Romanian President Klaus Iohannis signed a Washington-backed bill on Friday. This effectively prohibits China and Huawei from participating in the development of 5G communication networks due to security concerns.
The centrist administration of Prime Minister Florin Citu, an ally of Iohannis, approved a ban on Chinese-controlled businesses in April, which Congress subsequently stamped.
Europe has emerged as a battlefield for the technology "Cold War" between Beijing and Washington, and Huawei's European competitors Ericsson and Nokia will duopoly their suppliers if the Chinese are locked out. There is a possibility of becoming.
The bill is based on the 2019 US and Romanian Memorandum of Understanding, stating that both governments "need a careful and thorough evaluation of 5G vendors as part of their risk-based security approach." Transparent ownership structures have been excluded.
Romania was a strong Washington ally before joining the North Atlantic Treaty Organization in 2004. Washington sees Huawei as part of the Chinese Communist Party's global surveillance system.
Huawei has repeatedly denied spies in the Chinese state.