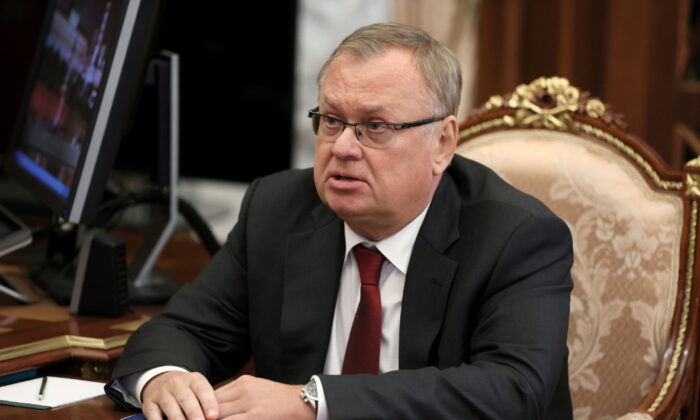 VTB Bank CEO Andrey Kostin will attend a meeting with Russian President Vladimir Putin on November 30, 2021 in Moscow, Russia. (Mikhail Klimentiev / Sputnik / Kremlin via Reuters)
In a television interview released Friday, Russia's CEO of VTB Andrei Costin, Russia's second-largest lender, said Russia was "organized" in government bonds due to Western sanctions that should not be considered a technical default. He said he could face defaults.
According to analysts, Russia is on the verge of historic default, so foreign investors investing in national debt have few palatable options for recovering their funds.