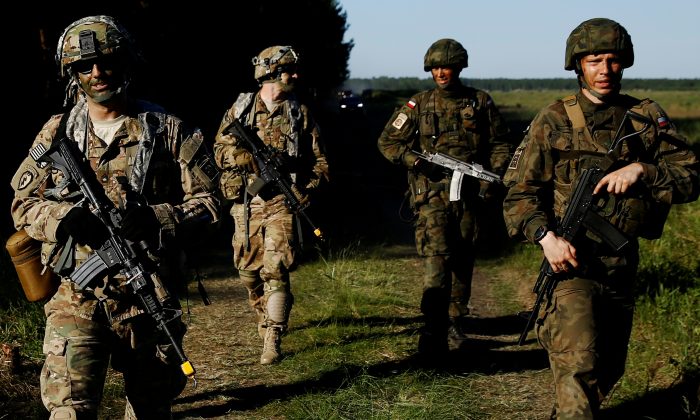 On June 7, 2016, soldiers from Poland's 6th Airborne Brigade walk with soldiers from the 82nd Airborne Division of the United States during a NATO ally's Anakonda 16 exercise near Toruń, Poland. (KacperPempel / Reuters)
Russia's Foreign Ministry said on Saturday that Moscow's response to NATO's buildup in Poland was proportional, Interfax reported citing Russian diplomats.
"As always, we will take a proportional and appropriate response aimed at neutralizing potential threats to the security of the Russian Federation," Interfax said.