Defence experts believe Russia is the most likely suspect behind the "nest of spies" uncovered by Australia's domestic spy agency.
On Wednesday, Mike Burgess, director-general of the Australian Security and Intelligence Organisation (ASIO), delivered the Annual Threat Assessment and outlined how, over the past year, ASIO had dealt with a "significant" number of spies or proxies in the country.
He detailed how the agency combated the evolving twin threats of espionage and extremist activity in Australia and revealed that ideology-based extremism now accounted for 40 percent of the agency's caseload.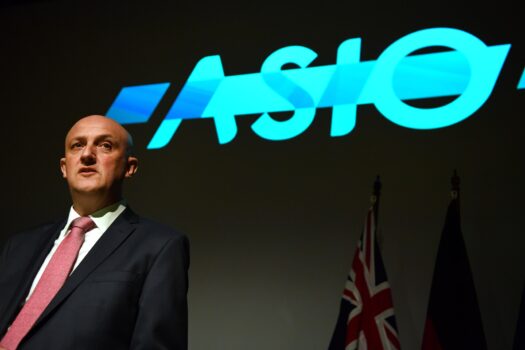 While COVID-19 has forced many spy networks to shift their activities online, the agency was still disrupting traditional espionage efforts, including "infiltration, coercion, or the recruitment of sources."
It follows Burgess' warning last year that Australia faced an "unprecedented" level of foreign espionage in the country, saying there was more activity than during the Cold War.
The spy chief revealed how just last year, ASIO confronted a spy network working on behalf of a foreign intelligence service, heavily hinting that it was not Beijing.
"The spies developed targeted relationships with current and former politicians, a foreign embassy and a state police service," he told attendees.
"They monitored their country's diaspora community. They tried to obtain classified information about Australia's trade relationships. They asked a public servant to provide information on security protocols at a major airport," he added.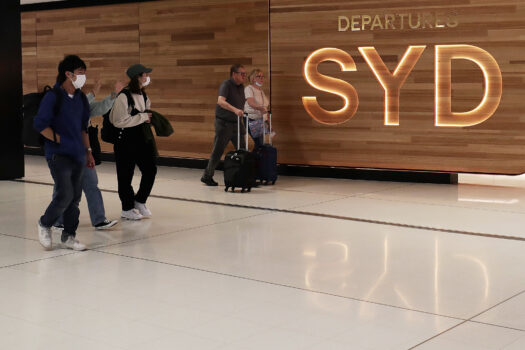 "They successfully cultivated and recruited an Australian government security clearance holder who had access to sensitive details of defence technology."
ASIO intercepted the individual and cancelled their security clearance. The agency also confronted the foreign spies and "quietly and professionally" removed them from Australia.
"And before you jump to conclusions—and to underline my point that multiple countries are trying to conduct espionage and foreign interference in Australia—I want to point out that the foreign intelligence service was not from a country in our region," Burgess added.
Michael Shoebridge, defence director at the Australian Strategic Policy Institute, told The Epoch Times, "This operation was conducted by a foreign power not from Australia's region (not an Indo-Pacific power). So, looking at a combination of capability and intent involved, it would be reasonable to suspect it was a Russian operation."
He said Russia's interest could be in military and intelligence technologies developed in Australia, particularly U.S.-backed innovations.
"Vaccine-related insights and research are no doubt of interest too," he added.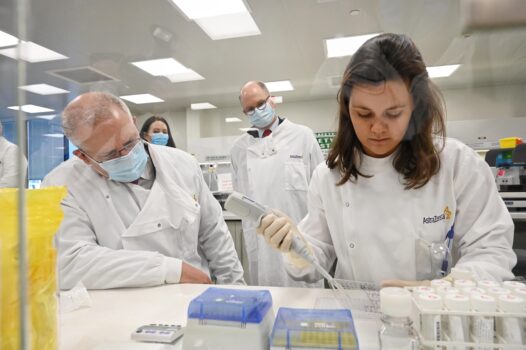 "However, without internal government knowledge, it's not possible to be definitive on this."
Joseph Siracusa, adjunct professor at Curtin University and expert in international security, believed "it could only be Russia."
"There's no one else who invest that type of time and money," he told The Epoch Times.
He said the possibility of Russian spy rings operating in Australia was not new. However, what was notable was the timing of such alleged activities.
"It's at a time when the world is in flux between Russian revanchism and Chinese assertiveness," he added.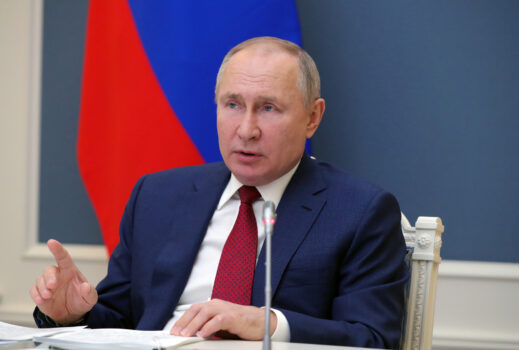 Siracusa said Russia's interest was not in Australia itself. But in its personnel who were "interoperable"—versed in the operational capabilities—of other nations militaries.
"They're embedded in all the naval staffs, like the U.S. Seventh Fleet. They would probably have two to three degrees separation from the Pentagon," he said, referring to the Australian navy.
US-related state secrets, patents, and research was the sort of information that would be sought-after.
Clive Williams, visiting professor at the Australian National University's Centre for Military and Security Law, said Russian activities had focused traditionally on "pressuring and blackmailing" individuals for information connected to national security.
Chinese activities differed in that they focused on advancing Beijing's economic interests and gaining political influence, Williams wrote in the Sydney Morning Herald.
Meanwhile, Shoebridge warned that despite ASIO's Burgess not singling out Beijing in his speech, the overall threat assessment he delivered hinted at the scale and capacity of the Chinese Communist Party's (CCP) espionage activities.
"Operations like the 'nest of spies' ASIO dismantled are very likely being conducted by Beijing in Australia right now," he said. "And the degree of difficulty in discovering them before they inflict security damage is obvious from ASIO's assessment."