Russian President Vladimir Putin is unlikely to succeed in occupying Ukraine, British Defense Secretary Ben Wallace said.
At a conference in Copenhagen on August 11, Wallace said it was important to understand that fighting and loss of life were still occurring, but that Russia was "starting to fail in many areas." There are,' he added.
"They have failed so far and are unlikely to succeed in occupying Ukraine," he said.
"Their aggression has waned, and their real focus has been limited to only parts of the South and East, and has been constantly revised far from a three-day so-called special operation." More than 150 days and almost six months have passed, with enormous losses of both equipment and indeed Russian personnel."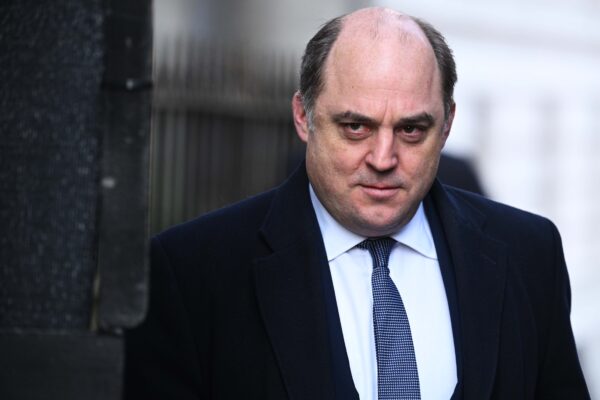 ongoing support
The defense secretary said Putin had taken a gamble that Western allies may have "tired of all the conflict" and that the coalition could begin to fall apart within months.
But the continued commitments expressed by allies at the Copenhagen conference proved the opposite, he said.
At the conference, the UK and its key allies agreed to expand the International Fund for Ukraine (IFU) to finance Ukraine's military training and equipment.
The UK has pledged £250m ($303m) to this fund. Canada, Denmark, Sweden, Finland and the Netherlands have all announced support for the program.
Wallace said: It is no surprise that Putin's ambitions will fail in Ukraine. "
run out of stock
The Defense Secretary said stockpiles had been depleted and allied nations had to immediately purchase weapons from other countries or order them from weapons manufacturers.
He said the Ukrainian army would need "many more" weapons in the "coming months and years" and that the new funds would be purchased by the allies "wherever they are capable". added that it would be possible.
The UK Ministry of Defense previously confirmed it would send more weapons to Ukraine, including multiple-launch rocket systems and precision-guided missiles designed to defend against Russian heavy artillery that can hit targets up to 50 miles away. .
Ukrainian forces have been trained in the UK on how to use launchers, and the UK has also pledged to train 10,000 Ukrainian soldiers in infantry battlefield skills over the next few months.
PA Media contributed to this report.