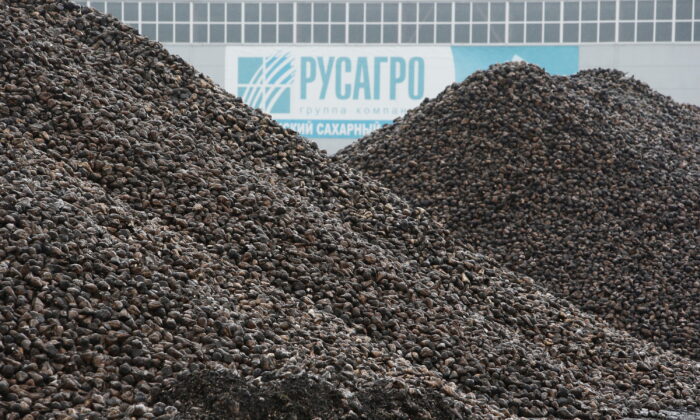 The sugar beet mountain can be seen uploaded to the Znamensky sugar factory owned by the Russian agricultural conglomerate Rusagro (Ros Agro Plc) in the village of Znamenka in the Tambov region of Russia on October 13, 2017. (SergeiKarpukhin / Reuters)
A Russian listed company said Vadim Moshkovich of Billionaire, the founder and largest shareholder of Russia's Lusagro, has reduced its stake in the agricultural conglomerate to less than 50%.
Granada Capital, a company controlled by Moshkovich, sold about 2 million shares on March 7, or about 7.22 percent in Lusagro, Lusagro said in a statement.
According to Refinitiv Eikon data, Moshkovich held a 55.97% stake in Rusagro prior to disposal.