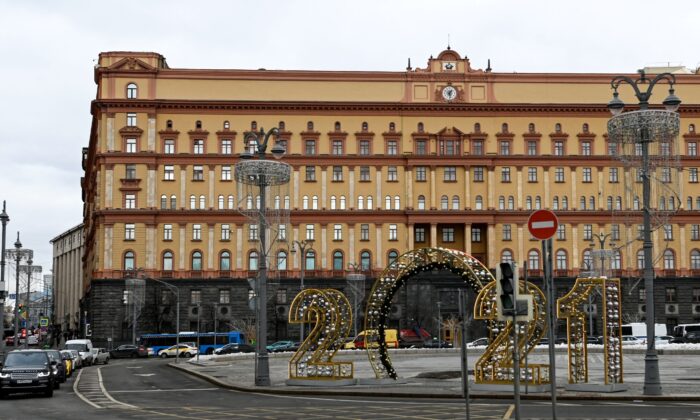 General view of the headquarters of the Federal Security Service (FSB), Russia's main security agency, in Moscow on March 23, 2021. (KIRILL KUDRYAVTSEV/AFP via Getty Images)
Russia's FSB security services said Monday they had detained a Japanese consul in the Russian Pacific port city of Vladivostok on suspicion of spying and ordered him to leave the country.
The consul was released after hours of detention by Russian agencies, Japan's Kyodo news agency reported on Tuesday, citing government sources.
The FSB said the consul had been declared persona non grata after it was discovered that he received classified information "red flag" about the impact of Western sanctions on the economic situation in the Russian Far East.
It said classified information also related to Russia's cooperation with unnamed Asia-Pacific countries was obtained in exchange for "monetary rewards."
read more
Russia publishes statement of support for Beijing, Chinese state media remains silent
Russia protested to Japan, officials quoted the FSB as saying.
According to Kyodo News, the Japanese embassy in Russia has lodged a strong protest with Moscow's Ministry of Foreign Affairs about the detention, arguing that it was a "clear violation of the Vienna Convention on Diplomatic Relations" and that the order to leave Russia was "unreasonable." submitted.