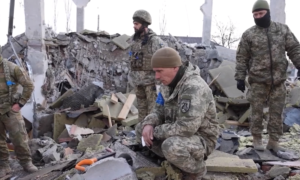 As far as we know, it could be one of the biggest losses of Ukrainian military life in this war. And what we know is still relatively small. This amazingly devastating explosion at two separate military installations very close to the central city of Mykolaiv could certainly have killed 20, perhaps 30 or 40 soldiers. I heard from the Ukrainian authorities that there is.
Southern cities facing the Black Sea are often the target of Russian attacks.
This is an important strategic goal of the Russian Army in every move to occupy Odessa, Ukraine's third largest city.