The second round of negotiations between Russia and Ukraine began on March 3 in Belarus.
Ukrainian delegations include Ukrainian politician Davyd Arakhamia, Presidential Advisor Mykhailo Podolyak, and Defense Minister Oleksiy Reznikov.
Russia has dispatched a group led by Vladimir Putin's aide to President Vladimir Putin.
Podolyak wrote on Twitter that key issues on the agenda include "immediate ceasefires", armistice agreements, and humanitarian corridors for the evacuation of civilians from cities destroyed or damaged by artillery.
He shared a photo showing the Ukrainian side wearing a jacket and trousers, and the Russians wearing suits and ties.
Medinsky told reporters Wednesday that the negotiations would include "a series of Russian proposals related to an immediate ceasefire."
In the first round of talks, officials said the two sides reached common ground in some respects.
"On some more important points, the Ukrainian side took time to discuss and discuss with Kyiv, which was highly anticipated," said Medinsky.
"We have a mass of proposals in three parts related to military, technical, international humanitarian and political aspects," he added.
Ukrainian officials said they wanted Russia to agree to unconditionally withdraw all troops.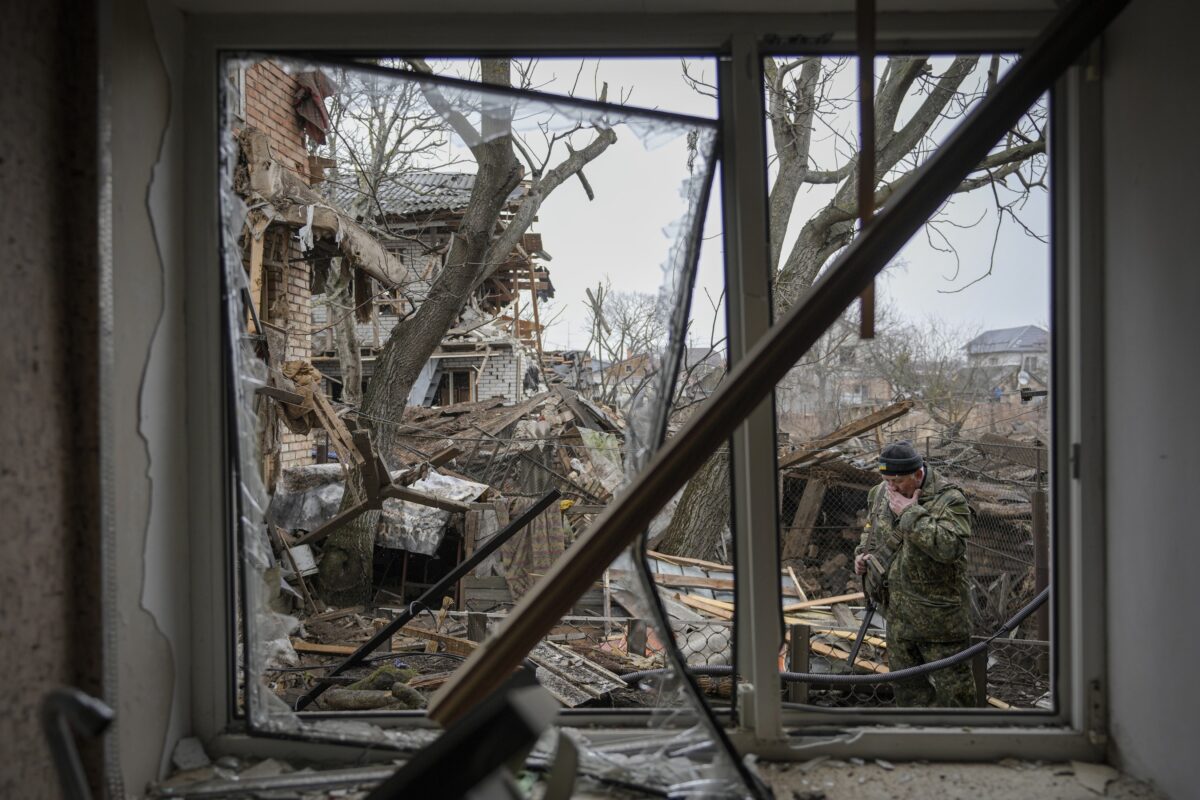 Ukrainian Foreign Minister Dmytro Kuleba told reporters Wednesday that he was "ready for negotiations for diplomacy."
"But we are not ready to accept Russia's ultimatum," Kreva added, adding that Russia's demands are essentially the same as when Putin made a speech that began the war.
The group was meeting in Brest, Belarus, which borders Russia and Ukraine.
Russian troops invaded Ukraine on February 24th. Since then, battles have claimed the lives of thousands of soldiers and are estimated to be more than 2,000 civilians. Some of Ukraine's major cities, including Kyiv, were destroyed by the bombing and hundreds of thousands of people fled to neighboring countries like Poland.
President Putin said the war had begun to "denazify" Ukraine, demanding Ukrainians disarmament and promising not to join the North Atlantic Treaty Organization (NATO).
Many countries, including the United States, have blamed the invasion, but none have sent troops to support Ukraine. Many shipped weapons and other military aid to support Ukraine. A few either stand by Russia or refuse to stand by.