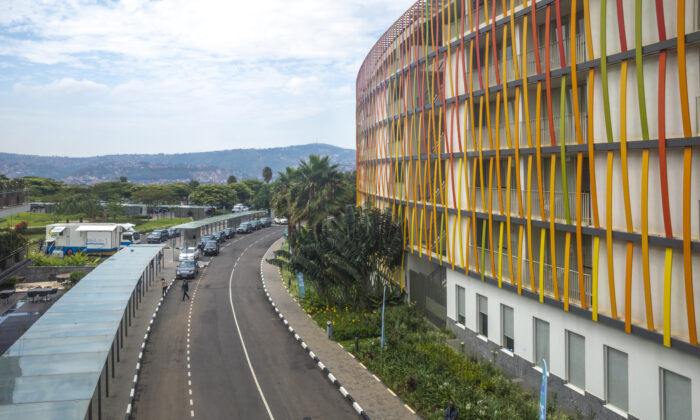 The state of Kigali in Rwanda on October 26, 2021. (Hatim Kaghat / Belga Mag / AFP via Getty Images)
Kigali, Rwanda A court in Rwanda sentenced a Chinese businessman to 20 years in prison for torture after being beaten and photographed by a local man last year.
Sun Shujun was accused of beating a worker in a case that attracted attention because he was filmed with a whip on a man tied to a pole on the ground.
Rwandan Lenzaho Alexis was sentenced to 12 years in prison for his alleged role as an accomplice to the beating.
Shujun's victims are reported to have been former workers in a mine that he ran in the countryside of the Rutsiro region. They were allegedly accused of theft.
He was arrested after a video of him beating a man was widely shared in August. He was later released on bail.
Harrison Mutabaji, a spokesman for the Rwandan court, said prisoners had the right to appeal to the High Court.
By Ignatius Suuna