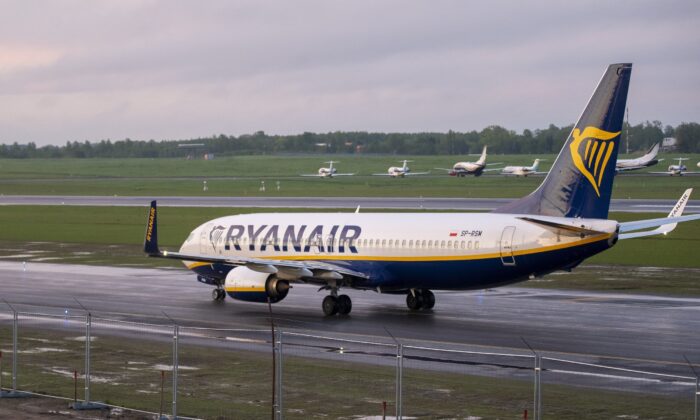 On May 23, 2021, a Ryanair plane with registration number SP-RSM moved from Athens to Vilnius and carried a rival Ramanplata Sevic, who was threatened by a bomb and was directed to Minsk, in Vilnius, Lithuania. I landed at a suburban international airport. (Mindaugas Kulbis / AP photo)
Dublin-Ryanair announced on Thursday that it had flown 11.1 million passengers in August. That's 75% of what low-cost carriers carried in August 2019, before the COVID-19 pandemic hit the industry.
Michael O'Leary, CEO, told Reuters on Tuesday that the airline has met its August target of 10.5 million.
According to Europe's largest Irish airline in terms of passenger numbers, the load factor in August was 82%. This means that an average of 18% of seats weren't filled during the month.
In an interview with Reuters, O'Leary said capacity should return to pre-pandemic levels in October and expects numbers to approach 90% in September.
But he said the average vacancy on planes this winter was 15% to 20%, compared to 7% to 8% before the pandemic.
Graham Fay