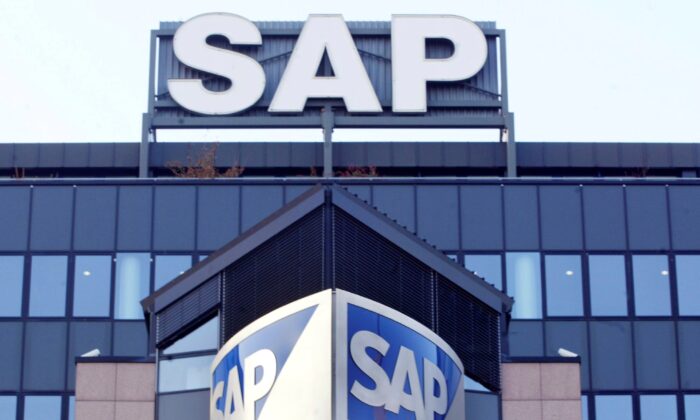 Headquarters of German software manufacturer SAP in Walldorf, near Heidelberg, Germany, November 5, 2003. (Michael Probst/AP Photo)
BERLIN — SAP said Thursday it will cut up to 3,000 jobs worldwide, or about 2.5% of its workforce, after profits plummeted at Europe's largest software company.
This comes amid a broad wave of job cuts in the tech industry, including mass layoffs at Google, Amazon, Microsoft, and other tech giants in recent weeks.
SAP announced cuts after its 2022 full-year profit fell 68% year-on-year to €1.71 billion ($1.87 billion).
"This is a difficult decision and we are deeply aware of the impact these changes will have on individuals," the German-based company said in a statement. provide the care and support they need."
Four years after acquiring business software provider Qualtrics, SAP said it was considering selling the company.